Having a fireplace surrounding your fire can really showcase its beauty. It fits like a frame, making your fireplace stand out as the focal point in any room. Take a look below at some of the best fireplace suites and surrounds that are on offer.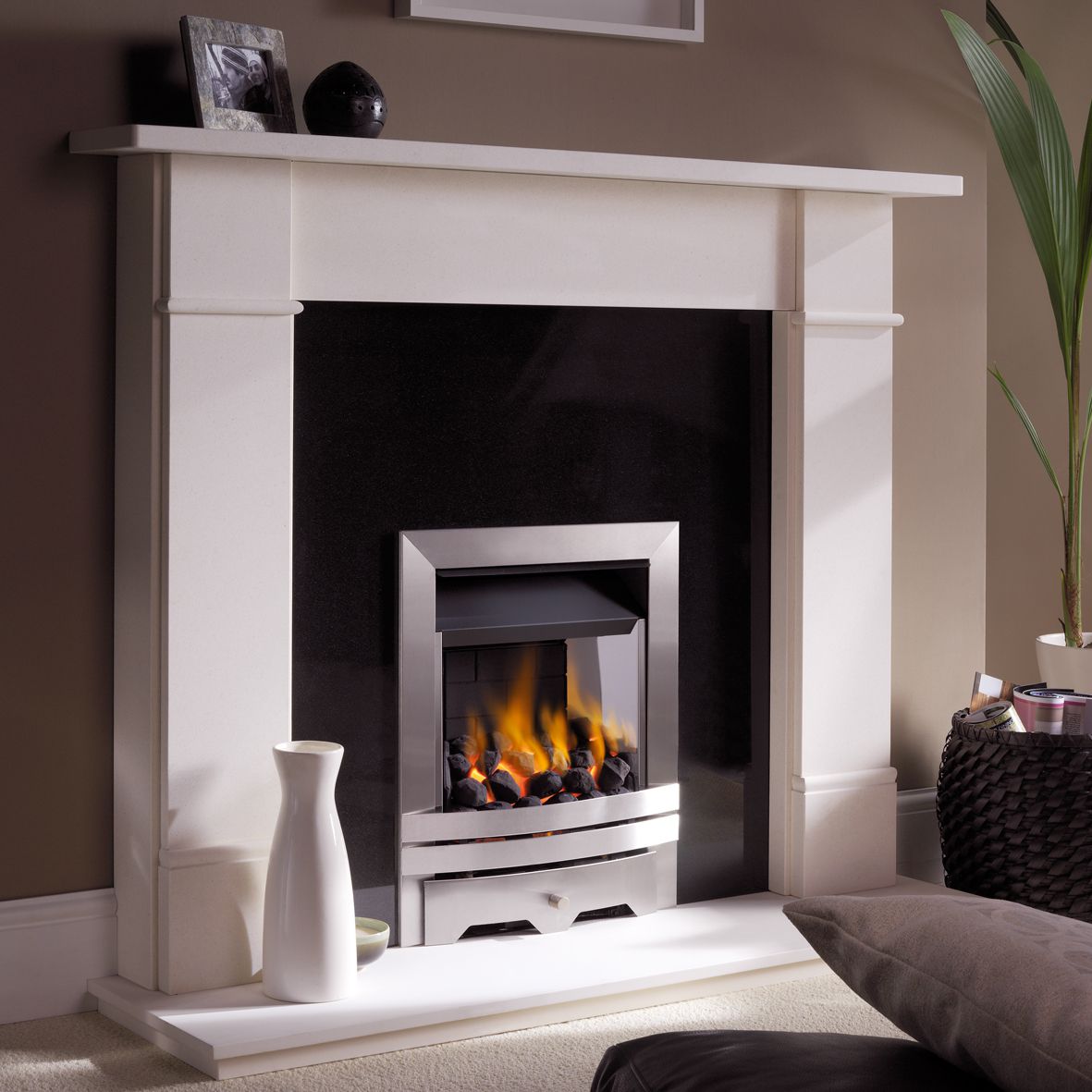 Limestone
Limestone is a beautiful and natural type of stone which can look great in any style of room. It is a classic choice and it comes in many styles and shapes. It looks natural within a room, and really stands out when placed against a bold colour.
Marble
Marble holds many qualities. It instantly injects a touch of luxury, making a sophisticated addition to any room. As well as being a simple and stunning, it is an easy material to look after. Marble has been used in fireplaces for over 300 years and looks outstanding in a room.
Cast Stone
Cast Stone is a great way to make a bold statement. This type is better for a larger room, as these types of fireplace can be large. However, a cast stone fireplace emphasises the natural qualities which the stone holds. Again, these are elegant and sophisticated structures and would look outstanding in a large, modern room.
Wooden
A wooden fireplace surround can fit in well with any home. It has natural look and brings the outside in proving very popular among many. Wooden surrounds are available in a huge range of finishes and work equally as well in a traditional or more modern setting. It generates a cosy ambience and are attractive, yet affordable.
We have a number of fireplace surrounds, as well as fireplace suites. Our fireplace suites come with fireplace backpanels, the hearth and surround. Make sure you check out our range here.