The joy of electric heaters is not hard to understand. They're really simple to operate, very easy to maintain, and convenient for regular use as well as emergencies. Basically, when it comes to electric heaters, what's not to love! In the right location, the humble electric heater comes into its own, and you'll wonder how you managed without it. So let's have a look at some things to consider when you're buying one of the latest generations of electric heaters.
For all the ambience and romance of an open fire with real flames and logs, there are times when you just want to flick a switch and make yourself at home. Maybe you have a spare room that doesn't have a permanent heater and you only need to heat it on occasions. With a portable electric heater, you just plug it in and the heat is on.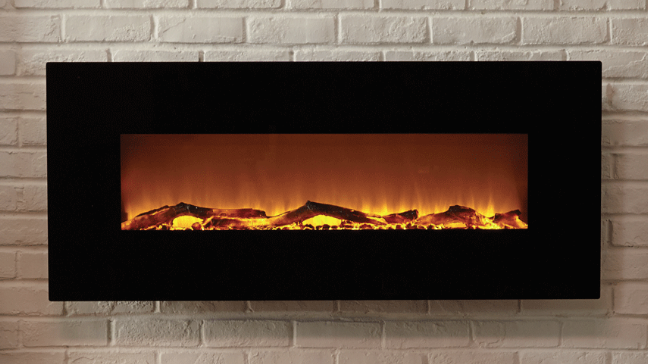 If you don't have a portable electric heater yet, you may be surprised how lightweight they are. That makes it an ideal purchase for storing in a cupboard and bringing out now and then, or for a teenage or elderly person's room, where flexibility and portability are essential. Students who are lodging and need freedom to move in and move out several times in the year are going to find an electric heater suits the job perfectly. And if you only use certain areas in your home at certain times when extra visitors come to stay, it's the ideal solution. One electric plug socket is all you need to achieve instant heat.
Now, if you're looking for something permanently in position and with cheaper running costs, of course, you might prefer to go with central heating or an open fire. But with a wide range of electric heaters to choose from, it's still worth having a look at the selection on offer, as you might find a solution that gives you more flexibility in your living space.
First of all, how big is the area you need to heat? The wattage of portable heaters ranges from around 500W to 3kW. If you need a whole room heated, it's best to go for the higher powered appliances. Whatever level of power you require, you'll find there are a number of different types of electric heater available. We'll run through the main ones here.
Convector heaters work by generating warm air, which flows and circulates around the room. They are generally quiet to operate, and some of them can even be wall-mounted for convenience. Get one with a thermostat and a timer for ultimate flexibility, and perhaps a thermal cut-out to be on the safe side.
Fan heaters blow air through the heating element so that it disperses warmth throughout the room. You could opt for the popular metal element, or you could go for one that uses a ceramic element, meaning it will generally be quicker to heat, as well as more efficient. Fan heaters are super-quick. Great if you only need a small space warmed.
Oil-filled radiators or oil heaters take a bit longer to heat up, but they are best at retaining the heat, which makes them more cost-effective, and they are also sturdier than lighter weight heaters if that's an issue for you.
Finally, how about a panel heater, designed to be discrete, slimline and space-saving.
Get in touch with us if you'd like some help to choose your next electric heater.