Christmas baking is the perfect way to bring the family together. Festive treats can be enjoyed whilst watching a Christmas film and snuggled in front of your modern fireplace. These two recipes are a twist on the classic mince pie, which one will you be attempting?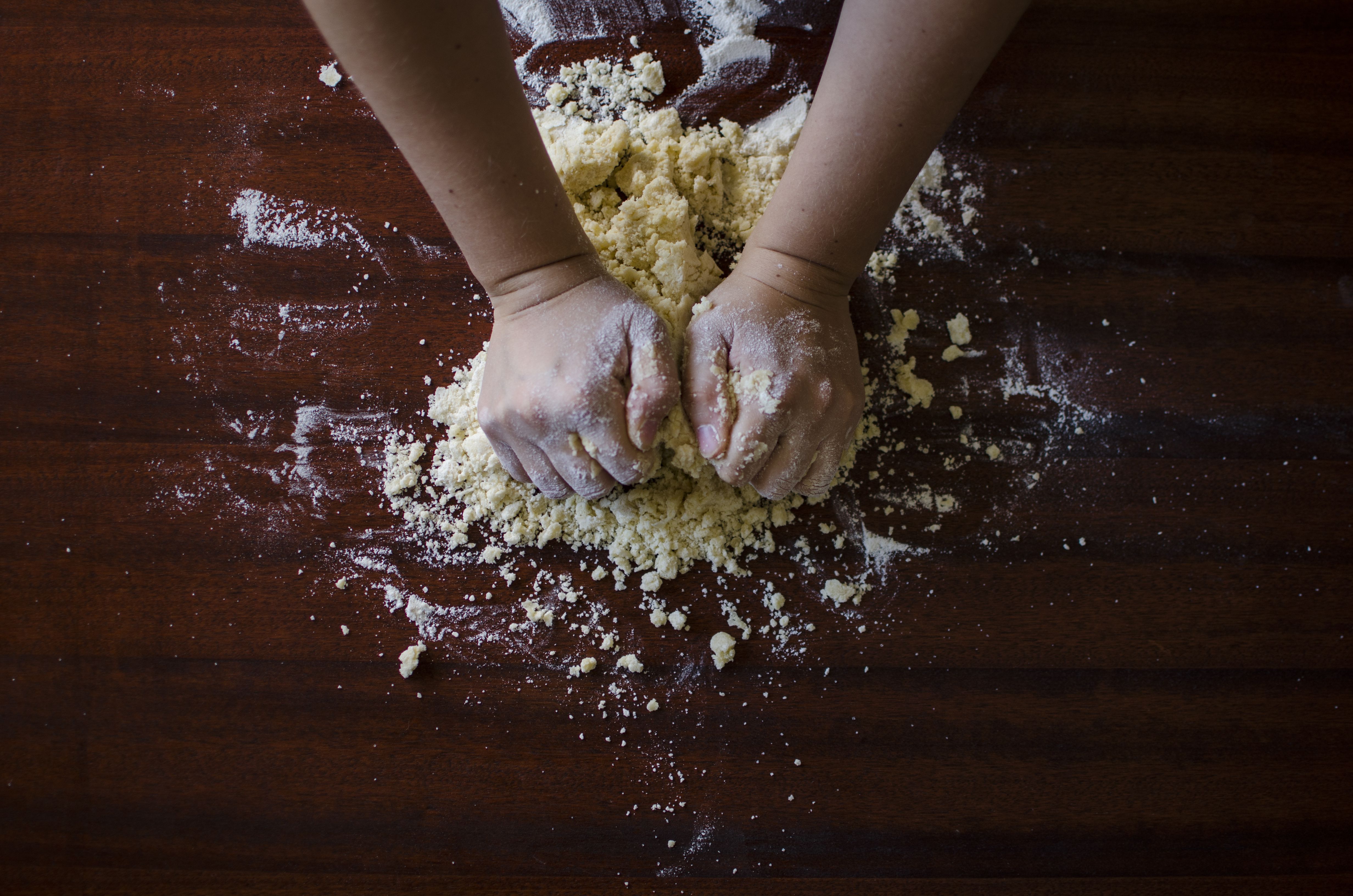 Mincemeat brownie tart - Serves 10
A brownie and mince pie collaboration, this rich, chocolate infused tart is a real showstopper.
Ingredients:
375 g ready-rolled shortcrust pastry
100 g smooth dark chocolate, broken into pieces
90 g unsalted butter
90 g caster sugar
1 large egg, separated
30 g plain flour
250 g mincemeat
1 tbsp. icing sugar, for dusting
Method:
1 - Preheat your oven to 200°C, fan 180°C, gas 6. Blind bake the tart case: unroll the pastry line the base and sides of a large tart tin. Lay a sheet of baking paper over the pastry and fill with baking beans. Bake for 10 minutes, then remove the beans and paper, and bake for a further 7-10 minutes until the base is a pale golden colour.
2 - While the pastry case is baking, prepare the brownie mixture. Put the chocolate, butter and caster sugar in a large pan and heat gently, stirring often, until completely melted. Transfer to a bowl and leave to cool for 10 minutes.
3 - Remove the pastry case from the oven and turn the temperature down to 180°C, fan 160°C, gas 4
4 - Whisk the egg yolk and flour into the brownie mixture. In a separate clean bowl, and whisk the egg white to soft peaks, then gently fold into the chocolate mixture. Fold in the mincemeat, spoon into the pastry case and bake for 45 minutes.
5 - Cut out a 6cm star from greaseproof paper. Just before serving, place the star in the centre of the tart, dust over the icing sugar, and then remove to reveal a star.
Meringue topped mince pies
Ingredients:
250g plain white flour
100g butter (cold and cubed)
25g lard
3 tbsp. golden caster sugar
400 g mincemeat
Icing sugar (to dust)
2 free range eggs (whites only)
Pinch of salt
125g golden caster sugar (topping)
1 tsp almond extract
Method
1 - Place the flour in a large bowl and using your fingers, gently rub in the butter and lard until it resembles breadcrumbs (or place in a food processor and whiz until it resembles breadcrumbs). Add two to three tablespoons of ice-cold water, a little at a time, until it comes together in a soft dough. Knead gently into a ball, wrap in cling film and chill for 15 minutes.
2 - Preheat the oven to 220°C/ gas mark 7.
3 - On a lightly floured surface, roll out half the pastry until three millimetres thick. Stamp out 24 circles and use to line a 12-hole bun tin. Place a heaped teaspoon of mincemeat into each pastry case.
4 - Bake for 15 minutes until golden brown.
5 - Meanwhile, whisk the egg whites and a pinch of salt to medium peaks in a mixer, then gradually add the sugar. Whisk until stiff and glossy.
6 - Spoon the meringue onto the pies and bake for three to four minutes until meringue is lightly golden.
unroll the pastry line the base and sides of a large tart tin