Re-vamping your home is often a big task, but one that offers an even bigger reward. If you're going to do it, you should definitely do it properly, which menans no cutting corners or leaving things for later. This may mean that you need to put off your re-vamp for a few months to prepare, but it will pay off in the end! Whether you are simply taking the task room by room or giving the whole house a new lease of life, here are 10 things that you'll need to consider when re-vamping your home…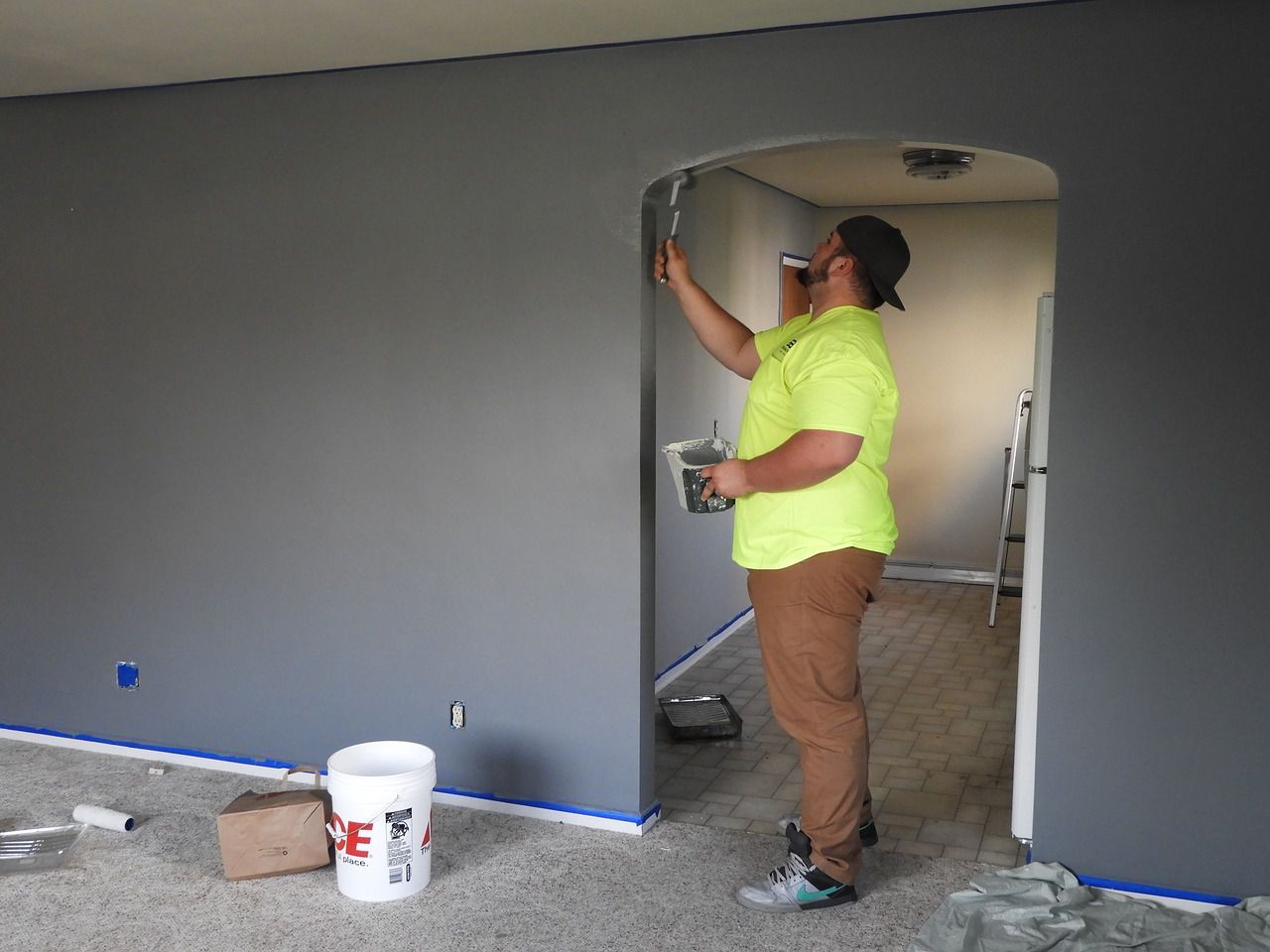 1. Plan and prepare
All good ideas have the possibility to crumble if they are not properly planned for and prepared. You may want to sit down initially and come up with a plan of action including how many rooms need to be done-up and how long you anticipate each room to take, and then you can prioritise and plan your time accordingly. If you decide to take on the entire task yourself, or with the help of friends and family, then preparation will be a crucial point. If you are calling in the experts, they will likely do most of the planning for you, but you'll still need to have a clear plan of what you want to be done and the time you need it done in.
Top tip: Renovating almost always takes longer than you initially plan for, so be wary of this during your planning stages.
2. Set a budget
You'll need to set a budget for the project and try to work within this as much as possible. Factor in everything from the costs of labour to the paint, appliances and fittings and fixtures. If you only have a small budget, take the renovation a room at a time as and when you can afford to do so. The last thing you want is for your home renovation to land you in debt.
Top tip: Set your budget as 20% less than the actual figure and try to stick to it. Then if you go over budget, you're just digging into the excess rather than having to fork out extra cost.
3. Research
Do your research into the kind of finish you are looking for. Pinterest is a great source of information, as are home magazines and programs such as 'George Clark's Amazing Spaces'. This will often inspire you to do something a little different that may cut costs! The more thorough your research stages, the more likely it is that you'll be happy with the outcome. If you are planning to make any alterations to the building itself, you may need to seek planning permission before knocking down any walls or building an extension, so be sure to do your research first!
Top tip: Create a Pinterest board for each room so that you can keep track of everything you see and picture it in your home.
4. Experts
You may not always need to call in the experts, however, when renovating your home completely, it may be worthwhile having someone come and look into certain things for you. If there is a damp or mould issue in your home, this is a great time to address the issue and fix it, or if your electrics need looking at, there is no better time. Although these tasks may be costly, you can't put a price on the health and safety of your home, so it is better to be safe than sorry.
Top tip: Some companies will offer you a free quote or consultation, so take advantage of this as the more expert advice you can gain, the better your knowledge will be.
5. Clean and clear
To make the whole process easier, you should try to de-clutter as much as possible before any works take place. Donate your unwanted items to charity or take them to the local recycling depot if you can, to eliminate waste. The emptier the space, the easier it will be to work in. It isn't always a viable option, but if you have the chance to move out of the house entirely, this can often make the process easier, and will mean you don't have to live in a building site for a few weeks!
Top tip: As a rule, you should get rid of anything that hasn't been used for 6-months or more, if you haven't needed it in that time, you probably never will.
6. Step-by-step
It is crucial not to take on too much at once, so ensure that you take each task step-by-step. Don't half-paint one room then move to another, be sure to finish one job before starting the next. You may want to take this room-by-room or task-by-task. For example, you could paint every room, and then re-carpet every room, etc. Just be wary of taking on too much at once, as it may end up being a little too daunting and inhibit the process.
Top tip: Share the workload, friends and family would often love to offer a helping hand for free, this will be extra helpful if you know someone who is a DIY pro!
7. Add value
Although you may not be thinking about selling, it is important to always consider where you could add value. For example, if there is an original Victorian fireplace in your home, removing it could reduce the value, but if you insulate the walls and add a modern electric fire, you are adding value. Kitchens and living rooms are often the rooms within a home that are used the most, so you may want to make the biggest investments here. If you're renovating to sell, they say that the kitchen is the heart of the home; so improving this will give you a better chance of selling.
Top tip: Paying out a little more initially for something can often pay off, so buy the best that you can afford at the time to benefit from longevity.
8. Make do and mend
The 'make do and mend' trend originated in the war but is just as relevant today as it ever was! If you have got old, high-quality furniture that no longer fits in with your decor, why not re-vamp it instead of buying new? Utilise the skills of friends and relatives who are good at up-cycling or take a look at the vast variety of youtube videos available at your disposal; a fresh lick of paint can often create a beautiful finish that looks brand new and at half the cost!
Top tip: If a piece of furniture is completely falling apart, it's sometimes best to throw it away, but small scratches or weak joints can often be fixed quickly and easily!
9. Utilise the space
If your home is small, there are often things that you can do to offer the illusion that it is much larger. Lighter colours and more natural light can help to contribute to a bigger feel, as can mirrors and minimalism. Try to find multi-functional items of furniture that mean that you can increase the floor space, and utilise the wall space for both art/aesthetics as well as functional uses such as shelves.
Top tip: Opt for a neutral colour palate and make a statement with the accessories, this can make the room look bigger, and make it easier to change up in the future.
10. Enjoy the process
Although it may be a little stressful at times, it is so important that you enjoy the experience, learn from it and are thrilled with the outcome. It may not go as smoothly as you'd like but that is all part of the process. One it is completed, all the stresses will vanish, and you and your family can revel in the delights of your newly renovated home, so keep looking forward, and it will soon be completed!