As the winter approaches, our thoughts are fast turning to the cold weather ahead and what we can do to prepare ourselves for this season. The home is a key part of winter living, particularly as the rainy, windy weather can mean that we tend to spend an awful lot more time indoors. Therefore, it is vital that we have a warming, enjoyable space ready in plenty of time. An electric fire might just be the perfect investment for you this winter, offering both physical and psychological comfort in elements of aesthetic and warmth to create a space that you will love. Here are seven reasons why an electric fire might be the perfect investment for you!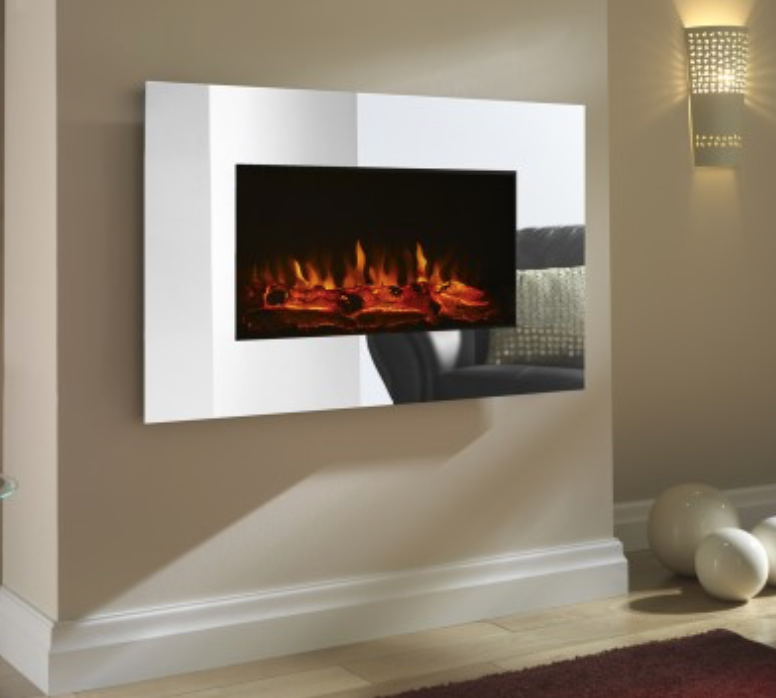 1. Energy Efficiency
One of the number one selling points of electric fires is their energy efficiency. The flexibility offered by these products mean that you can choose to heat just the one room you're using (rather than switching on the central heating to heat an empty home), and you can enjoy a flame only effect as a design feature. You can then enjoy the full benefits of the fire without having to worry about it bringing down your home efficiency. Here at Superior Fires, all of our electric fires are 100% energy efficient, so this could be an effective way to heat your home.
2. Low Maintenance
Another key characteristic of electric fires is that they need little to no maintenance. As there no logs or coals being burnt, they are easy to keep clean, won't cause any mess and you'll have no need to find a chimney sweep a few times a year. You can enjoy the heat almost instantly, meaning that there is no preparation needed, as there would be with a traditional wood-burning fireplace. A short annual service is recommended to ensure that all parts are in good working order.
3. Low Cost
With options available from prices as low as £122, these fires can suit any budget. Their high efficiency and low maintenance mean that after the initial investment, you won't need to splash the cash on additional extras to keep your fire running.
4. Versatile
The wide range of styles, prices and features available today means that there really is an electric fire to suit every home. Take your pick from rustic coal effect fires, or opt for something more modern and sleek with an LED screen; wall mounted, inset or freestanding. This means that you can enjoy not just the visuals of a crackling fire, but other calming scenes such as a beautiful forest or fascinating fish tank. These features help to make the fire the focal point of the room all year around. What's more, is that you can take your pick from wall mounted, freestanding or inset options to make the most of your space.
5. Long Lasting
The longevity of electric fires makes them a highly worthy investment, and combined with the low maintenance and price; it is clear to see why thousands of people opt for this as an option to heat individual rooms within their homes each and every year. A 3-5 year guarantee is also issued with the sale of all our fires, so you can rest assured that your fire is built to last!
6. Safety
Unlike with wood-burning and gas fire alternatives, electric fires are very safe. Although giving off a high heat output, the outer shell remains cool to the touch so no nasty burns or injuries will occur. Timers can also be set to turn off after a certain period of time or will automatically switch off ensuring that there will be no issues with overheating if you forget to turn it off.
7. Quick & Easy Installation
A high number of our electric fires can simply be plugged into a socket, sitting flush against a wall, meaning that they can be installed by yourself – again keeping the costs down. You can purchase separate elements, or invest in entire suites to ensure that the process is as easy as possible. The options are endless!
Could an electric fire be the perfect addition to your home this winter? Why not book in for a home survey? This will help us to find the most suitable option for your home; you could even take a look at our fire calculator where you can enter a room's measurements to find suggestions on the best heat output! Get in touch today if you're in need of any additional information on the purchase of your electric fire.