Now it is officially spring, and the weather is warmer, it is time to bring a little bit of the outdoors in. We enjoy being outside and surrounded by nature, and if you don't live in the middle of the countryside, we can find ways to bring it inside our homes. Below, you will find some spring-inspired ideas which can spruce up your home.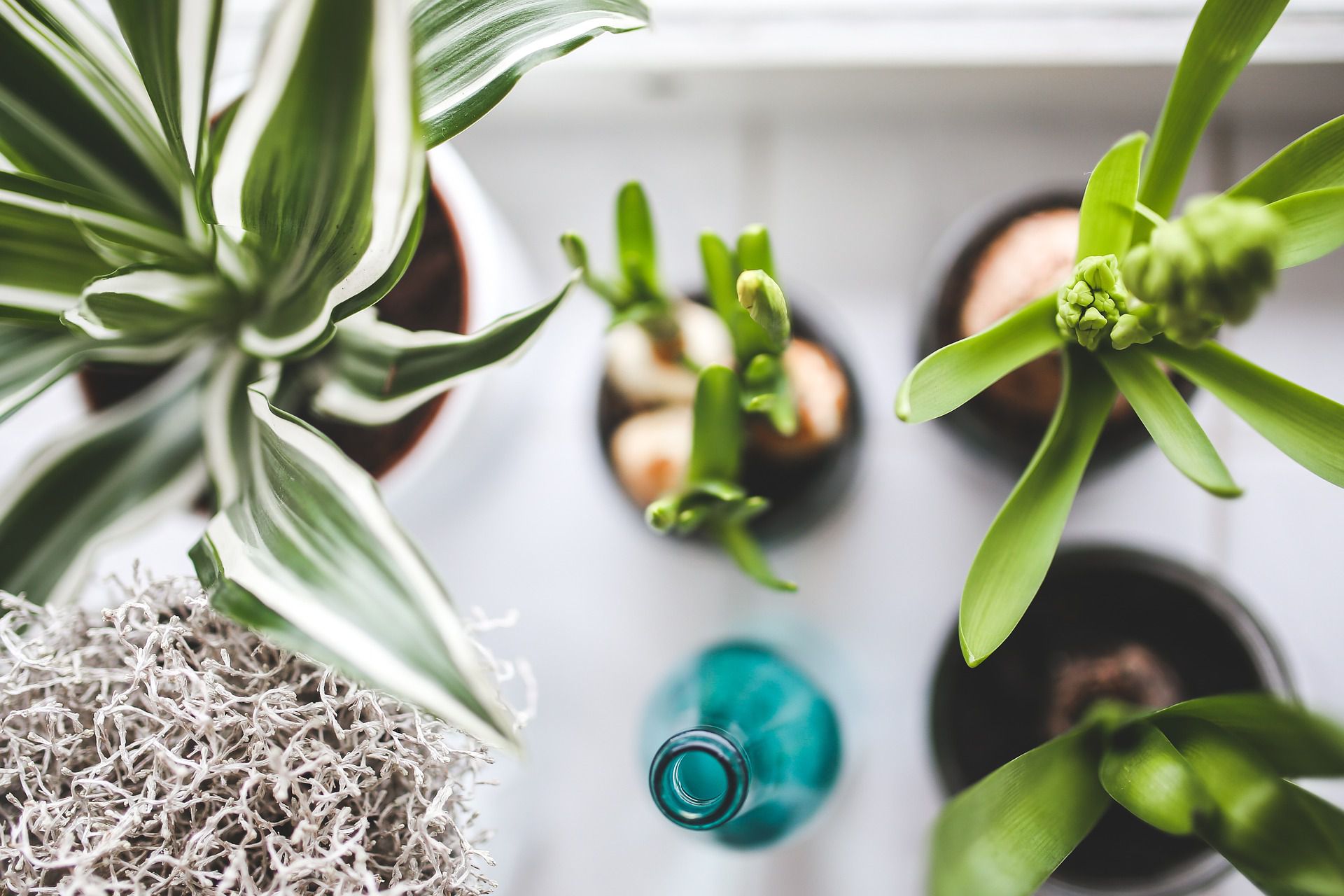 Fresh flowers and plants
When thinking of spring, flowers are the first thing which usually comes to mind; especially flowers which tend to bloom early like daffodils and tulips. A vase of fresh flowers is an easy way to bring a little piece of the outside into your home. By adding a bunch of flowers on your dining room table or coffee table can add a delicate touch to your home.
Plants are a welcomed addition to any room and can bring your home alive. Opt for larger plants and place them in corners of rooms or your entrance hallway.
Kitchen herb garden
By growing your own herbs in your kitchen, you can have them at your fingertips all year round. Use a small kitchen herb pot to plant for your favourite herbs, and it can brighten up your kitchen as well as being a cost saving way to add some delicious extras to your meals.
Wall hangings
Hanging a floral themed picture, or a landscape can add a fresh and vibrant look to any home, and bring a splash of life right to your walls. These pictures work especially well in a hallway or in your living room; mounted symmetrically beside your fireplace.
Floral décor
Using fun floral décor in your home is a great way to create the feel of the outside. Incorporating items as simple as a floral print tablecloth, a floral print shower curtain, or a bouquet of artificial cherry, plum, or peach blossom branches (if you're not into maintaining live plants).
Natural textures
Using textures like wood, cork and wicker can bring a natural feel to a room. You can choose these materials as a furnishing or even switch up your furniture by swapping your glass table for a wooden one. If you have a carpeted floor replace it for wood as this can actually make a room feel warmer as well as bring natural materials into your home.
Colour
Greens remind us of the earth and plants, blues are refreshing like water and sky, yellows bring a sense of freshness like the sun and fresh flowers. Neutral tone such as whites, tans and beiges make your interior feel natural; use all these colours on your walls, on soft furnishings and curtains.
Scents
Using scents are a lovely way to remind you of outdoors; things like flowery potpourri and woody incense work well in a living room.
Natural light
Natural light costs nothing and can have a positive effect on our body's. Replace your heavy curtains with lighter fabrics and let natural light into your home daily, making the outdoors pour into your home.
Windows
By opening your windows daily, you can bring fresh air into your home. This will let the outdoors flow freely through your home and create an airy and fresh feel within a room.
As the evening are still cold, you may want to think about looking at our great range of wall mounted electric fires. They can fit well to any space as well as looking natural, making your living room into a light and airy space.