Spring is the perfect time to try something new within your homes décor and incorporating a modern design within your living room. Spring is the season of regeneration and a modern design can be a great way to make your home feel fresh again.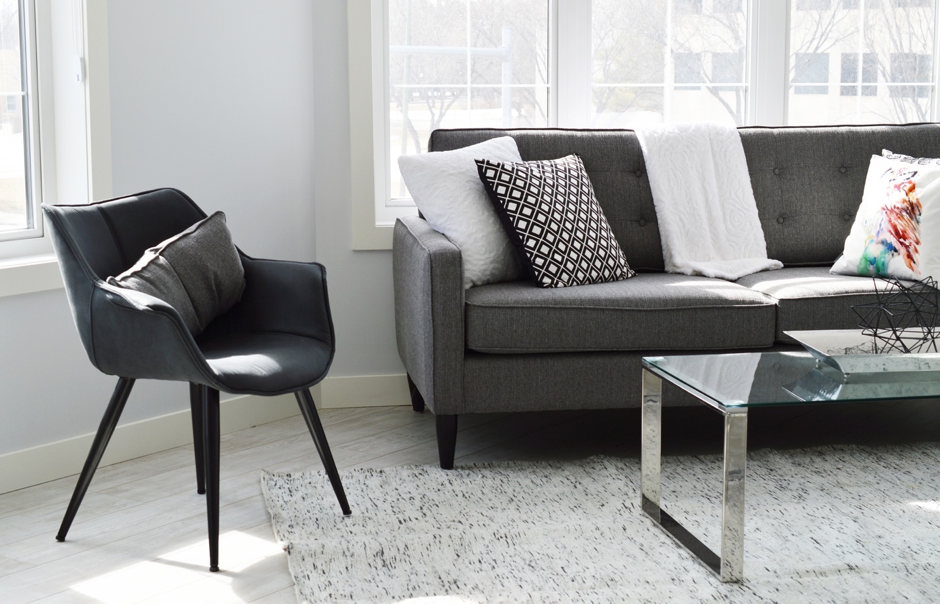 A modern design can be easily done in your living room, and after you have completed this room, you can then integrate this into the rest of your home if you wish.
The first thing to do is to create a colour pallet. When opting for a modern finish, it is important to stick to a strict scheme as nothing that makes a room feel more pulled than lots of different colours. One way to mainstream your pallet is to think in threes; two main colours and an accent colour which will complement it. Paint is the foundation to any pallet but can be just as significant as any upholstery, rugs and furnishings. If you are looking for inspiration, copy your colours from a large piece in the room, like a rug or piece or artwork.
Modern décor is very visually pleasing, and thoughtful elements in a room can really establish the overall feeling. You will want to encourage the eye to hit the sweet spots and gloss over anything which may be seen as underwhelming. Take a look at the essential ingredients below:
The Inviter: This is what draws you to the room like fabric framed windows or a sculptured coffee table.


Cosy: This is what makes you want to stay in the room, like throws, cushions and seating.

Eye-lifting: Create height and a frame for everything else.


The Wow Object: This should be the loudest piece in a room and should take centre stage in your living room.


The Personalisers: Real life items such as photos, books and sentimental objects.


Natural Element: This adds life. So, anything textured, and plants that reflect the style of the room.


The finishers: This is to fill in the blanks. So, a pile of magazines, stacks of books.
If you want to keep your home comforts, an electric fire can be the perfect addition to a room, especially if you are following a modern theme. Because of advances in technology, this has resulted in electric fireplaces transforming normal homes into beautiful havens.
The installation of an electric fireplace in your home can create an unrivalled atmosphere that enhances the beauty of your entire living space. Today, homeowners and renters alike are embracing the modern electric fireplace which incorporates realistic flame and contemporary design.
The modern electric fireplace is a safe and efficient alternative to traditional, wood burning fireplaces. And, just as with traditional wooden fireplaces, electric fireplaces can be used to meet both your home warming and home decorating needs. If you are considering getting an electric fireplace for your home, take a look at our lovely range of electric fires for sale.
Whatever way you decide to go, just remember that a modern living room can be easy to achieve and can transform your living room into a fresh new space.