There's no question that having a warm and cosy room is a basic necessity for entertaining and everyday life. Of all the many choices you have for a domestic heat source, everyone loves a decent fireplace. The right hearth can make for a truly atmospheric source of heating and the perfect hub for family life. So which would you choose - contemporary or traditional? More to the point, which one would suit your particular home and lifestyle better - a modern or a vintage fireplace?
The thing is, you could look for reclaimed vintage, but modern fireplaces come in such a wide range of designs, you can probably find the traditional style of your dreams complete with all the benefits of modern engineering. In other words, you can buy a contemporary fireplace that offers all the look and feel of a vintage one without the drawbacks of the second hand. That could be safer, cleaner, more efficient, and easier to fit.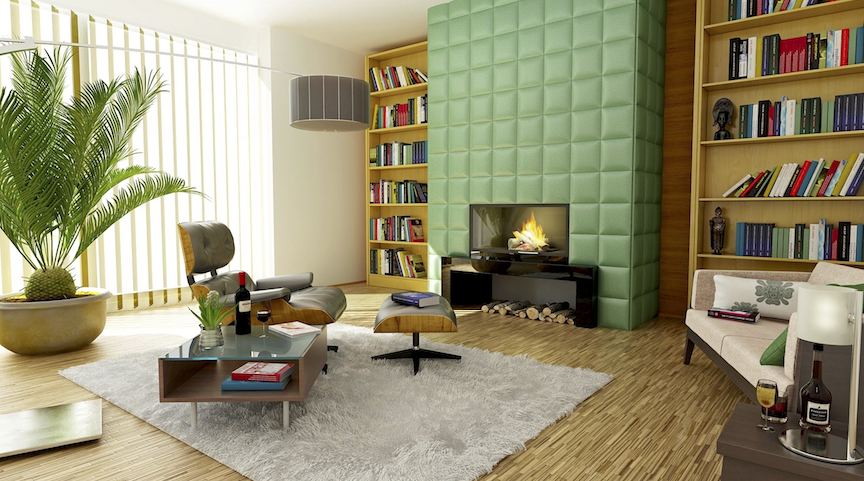 Gas is a good example. Whether you prefer the look of a real flame in a fireplace insert or the contained fire of a vintage stove design, the warmth in the room will be convenient and effective, but you won't have to spend the afternoon cleaning and maintaining like you might have done with solid fuel. Electric stoves also come in a vintage styling, and this means you don't need to have the same kind of venting that the real thing would need. As well as the vintage look, you'll have convenience, portability and ease.
So, how about an open fire with solid fuel? There's nothing quite like tending to an open fire, stacked with logs or solid fuel and stoked and tended carefully throughout the evening. Don't forget, you'll want to be careful that any nearby pets or small children are safe from stray sparks and embers, so a decent fireguard is a really good idea, and nothing substitutes for keeping your eye on the fireplace all the time it's lit. With that said, the natural sound of fire is a lovely backdrop for a romantic night in or for a family DVD evening. Nothing like it.
The traditional look and feel of an old-fashioned fireplace are hard to beat unless your home decor is slick, stylish and minimalist. If that's the case, you might want to choose an inset design that operates more like a high tech screen fitted into the wall. You can probably change the colour and intensity of the flame at the flick of a switch, and even turn off the heating but still have the visuals during the times of the year when you want ambience more than heating. That saves money.
Have a look through our fireplaces to help you decide what exactly would suit your living arrangements, and contact us if you'd like extra help in deciding. Whether you want something to brighten up your spare room on the days you have guests staying, or whether you're looking for the permanent focal point for your family home, the range of vintage and modern fireplaces mean your home is going to have a beautiful heating solution.