When you first walk into your living room, what instantly catches your eye? For most living rooms, the fireplace should be the focal point, but does your fireplace get lost in the décor of the room? This is a common case for many, as most people think that a modern fireplace is more of a practical fixture than part of a home's design. There is no reason why your fireplace shouldn't be considered the main feature within your living room.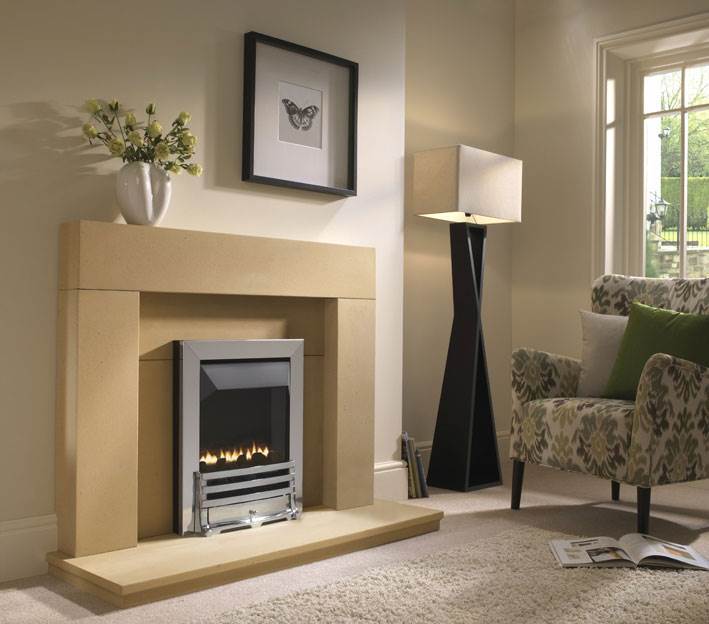 To give your fireplace the attention it deserves, it means designing the room around your fireplace to really make it the main focal point. This can be easily achieved by making some small changes in and around your living room.
Feature wall
One of the best ways to make your fireplace stand out and make a statement is by creating a feature wall in your living room. Just paint the wall, which your fireplace is up against, a different colour to rest of the room. By allowing the wall to stand out, it creates an eye-catching feature which will not be missed.
Surrounding décor
The surrounding décor can really influence the look of your fireplace, and it is important to think carefully about the décor that surrounds the fire. To best way to start is to just keep it simple. Whether you decide to hang a mirror or just place some decorative pieces on the mantel, just start with a few bits and then you can add from there. Take your time and carefully choose pieces that will fit in to the whole room. Don't be afraid to change pieces throughout different seasons.
Clutter
Overcrowding or cluttering a room can take the focus away from your fireplace. To combat this problem, it is important to look at the space as a whole and be sure to spread your furniture and décor so the fireplace can be clearly seen.
An inviting space
To really help your fireplace stand out, and be loved by your family and visitors, is creating an inviting space which will allow everyone to enjoy the fireplace. This means choosing comfortable furnishings that don't block the fireplace, but surrounds it so everyone has a front row seat. By creating this space, your fireplace will be sure to stand out as the centrepiece of your living room and provide warmth and comfort to all who spend time in the room.