Interior design has flourished this year along with the simple fireplace. With 2016 coming to a close, we have decided to look at the hottest fireplace trends which have happened this year.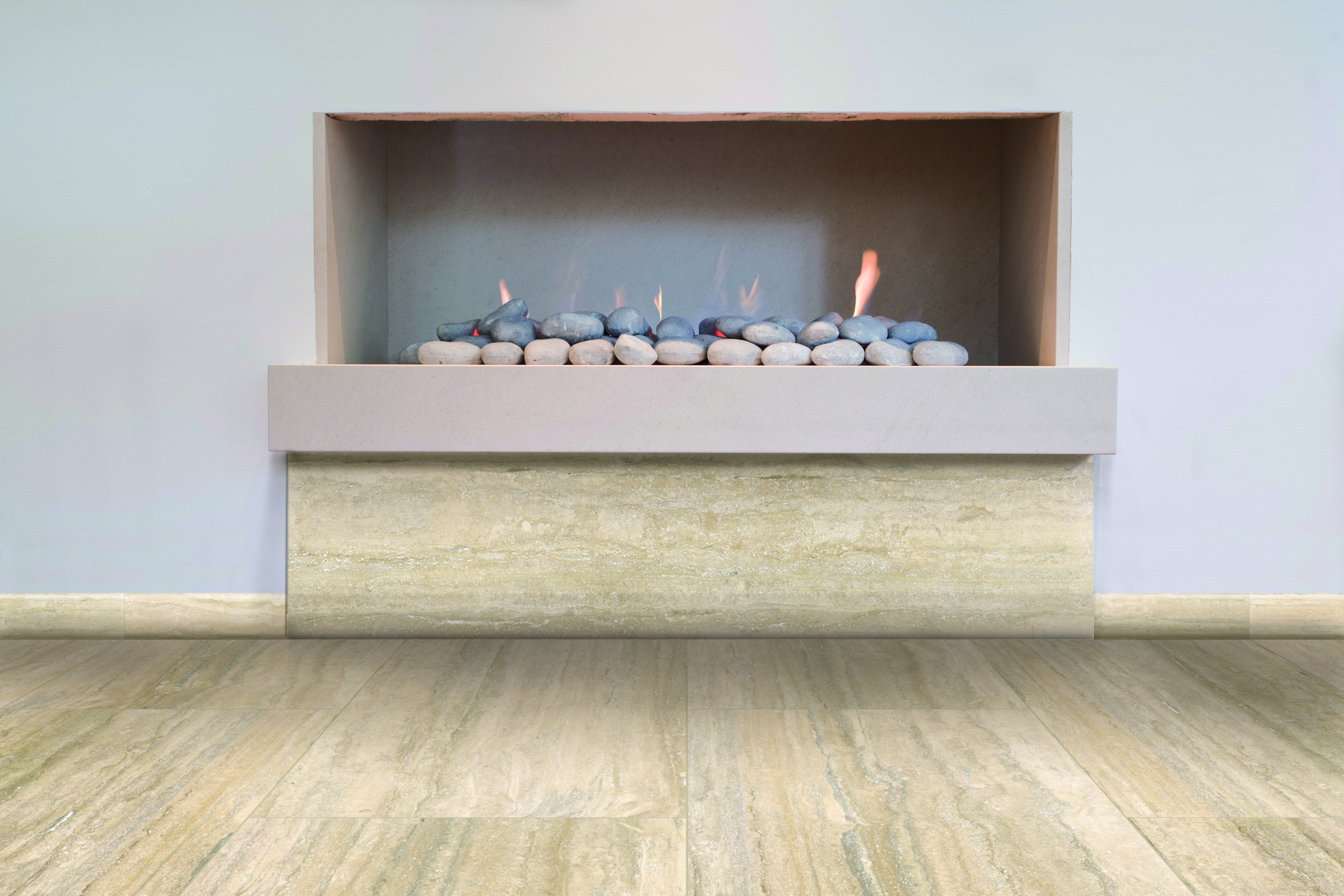 Less has been more this year. With fireplaces still making statements in homes all over the UK, but the statement whispered more than shouted. Minimalism is in, and the modern fireplace has taken over. No longer are there ornate mantels overshadowing the main fireplace feature. Dramatic and detailed designs have been slowly supplanted by monochromatic styling, usually in whites, blacks and greys.
Even though minimalism is in, it doesn't mean that fireplaces have been lost as the focal point. In fact, designers have been bringing fireplaces into the centre of the room. They have been removing walls either side, so the fireplace becomes a central divide between two living spaces and making the rest of the room revolve around it.
New materials have come forward offering homeowners something out of the ordinary. Limestone and granite are all still a fad. However, cutting-edge materials such as Dekton has also made a brief appearance.
With the favouring of new materials and minimalistic styling, the fireplace seems to be losing its rustic edge and traditional appearance. Maybe this is why we are seeing more people carving out a space to place an attractive pile of firewood, even when they don't use a wood-burning fireplace. This does however make a nice contrast between modern styling and rich earthy colours.
If you are looking to follow this year's trends, take a look at our range of LED fireplace's.
Image credit: Craftsman Court Ceramics under Creative commons