With winter fast approaching, the golden leaves are quickly falling from the trees, the nights are getting darker much earlier and there is the occasional frost on the ground in the mornings. This time of year, encourages us to wrap-up warm and spend cosy nights in our home.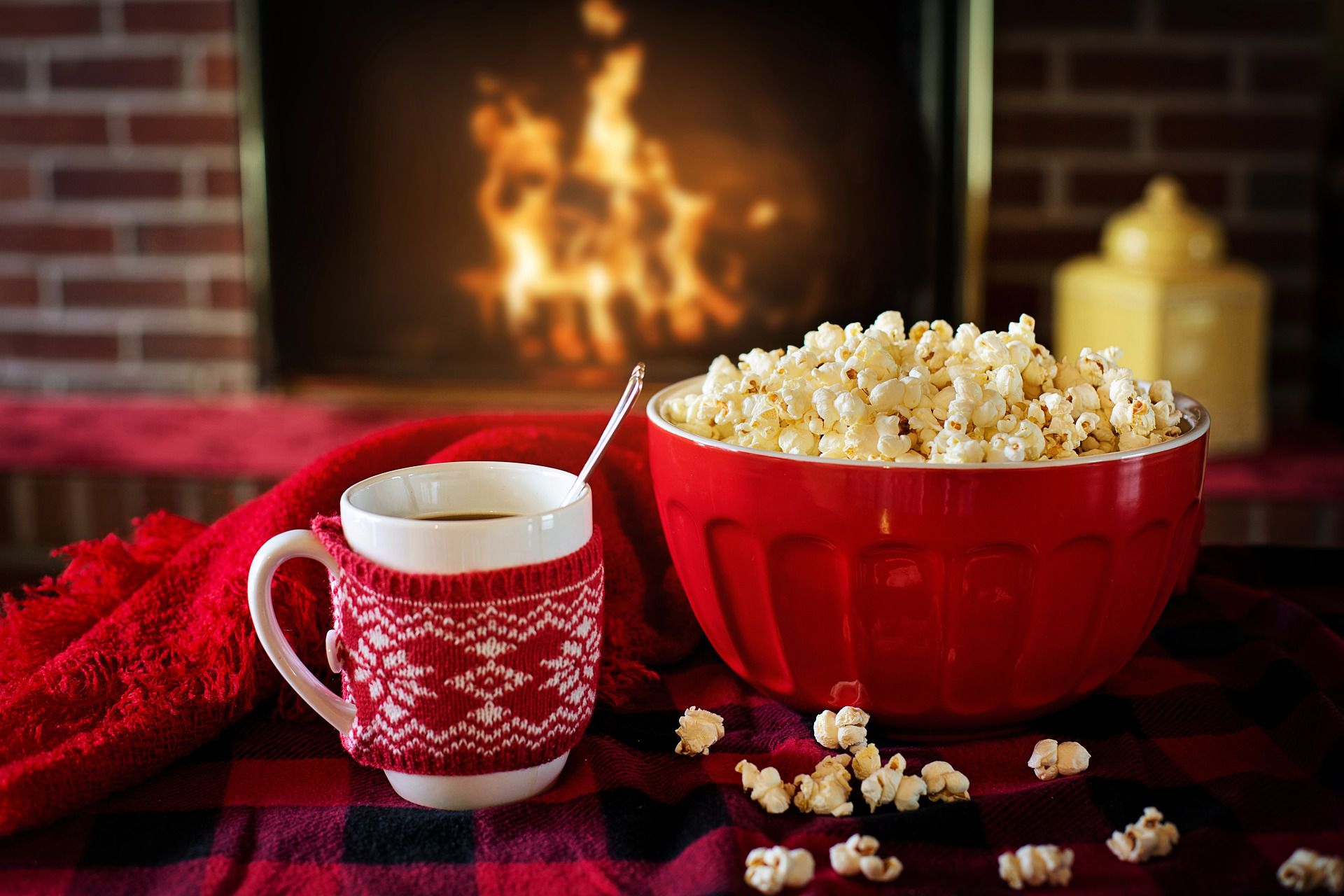 Most individuals spend a large proportion of their time in their houses, but don't put much thought or effort into the design and comfort of each room. Here at Superior Fires, we think making your home as inviting and cosy as possible, will improve the experience of the time you spend there. It will be your sanctuary, you will be in a space that is attractive and unique to you, and it will provide an environment where you can truly relax and rejuvenate. During the winter months, this element of comfort becomes even more important, as the temperature drops and we spend more time inside. Here are some top tips of how you can cheaply and easily improve the cosiness of your interior:
Colours
In summer, the preferred colours are bright and fresh, this palette can feel quite cold when the days are shorter and its much colder outside. Instead, choose a palette that includes warm colours, such as golden yellows, browns, reds and olive greens. By simply adding a feature wall, or choosing furnishings that have these colours in them, you will instantly add depth and warmth to your room.
Soft Furnishings
Your soft furnishings will be one of the most inviting parts of a room. When you finish a long day at work or you've just got into the house after a meal out, you want your soft furnishing to summon you to sink into them. Cushion covers can quickly and cheaply be changed depending on the season, and this change may even make the room and your home, feel much fresher. As they say, a change is as good as a rest. Choose textures that warm the space, such as wool, cotton or velvet, rather than any shiny materials. Winter is the time for blankets and throws to come out of the cupboard, be sure to keep them on hand during this season. Either throw them over the sofas or treat yourself to a blanket box – just make sure they're within easy access for when you want to crash.
Fireplace
Most modern homes don't come with a fireplace, but, nothing is as inviting as a fire on a dark, winters night. Gas fires are the perfect alternative if you don't have an open fire in your home and they're a lot less effort to maintain and to keep going. A fireplace can create a focal point within a room, all too often, furniture in modern homes is positioned to face a television. If you have a fireplace, your furniture can be collected around it, creating a contained, cosy and inviting layout.
Lighting
When your curtains are drawn and your feet are up, the last thing you need is a garishly bright light illuminating the space. This may be practical during the day, but the evenings call for a more subtle and relaxed lighting option. Choose pearl bulbs over clear ones, side table lights instead of ceiling lights and you may even decide to install a dimmer switch for the ultimate lighting control.
How do you prepare your interior for winter? We would love to hear your tips via our social media channels!