When you make the decision that it is time to invest in an electric fire, it can be difficult to know where to start. With the variety of fire options available today there is something that can suit every room, budget and style. Our handy guide is here to help you navigate the wonderful world of electric fires…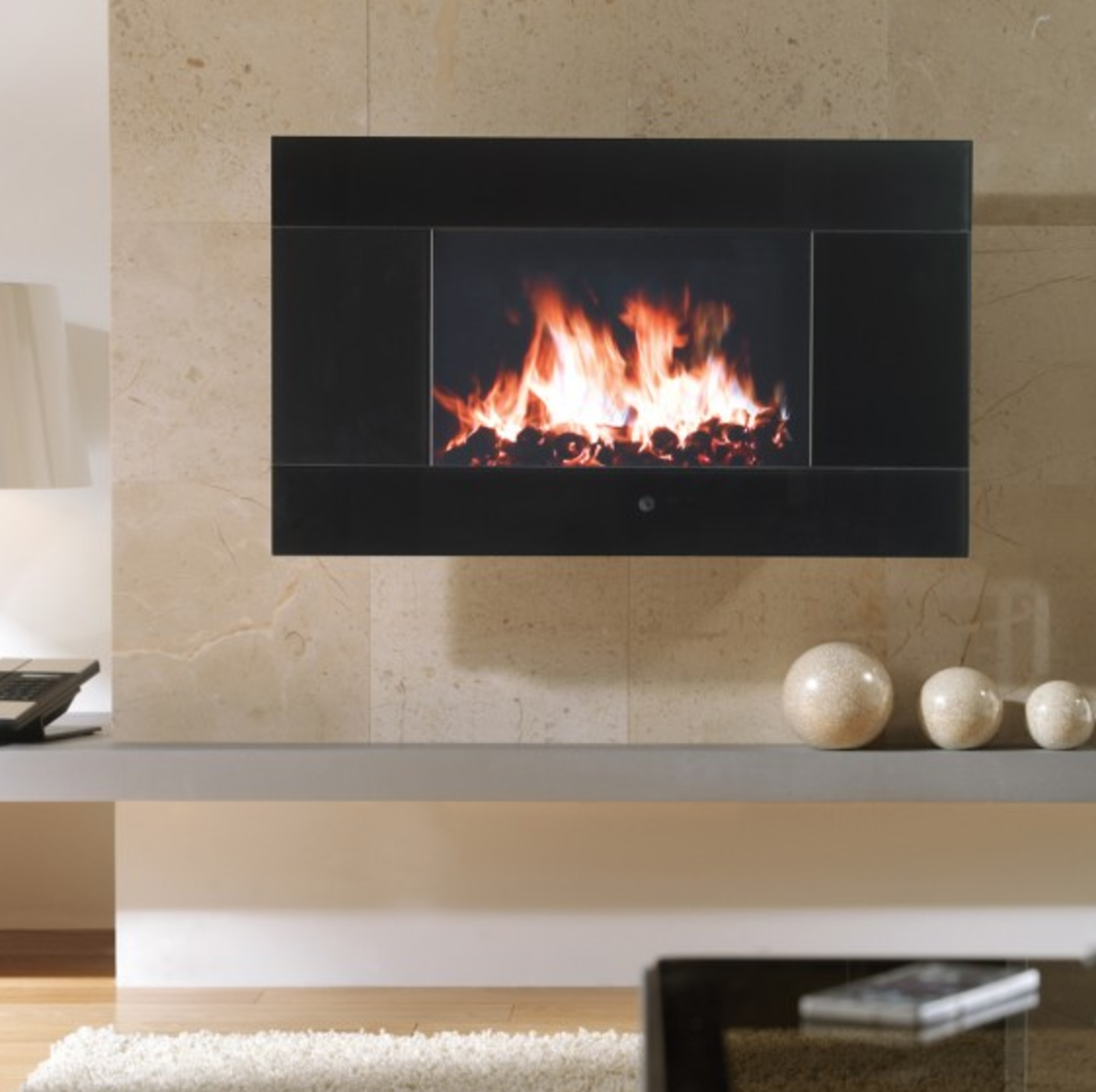 Electric fires have been gaining popularity over the last few years as more and more people are realising the benefits that these fires have. Their supreme functionality and 100% efficiency make them a great choice, and when combined with the perfect style for your home you can see why so many have opted for this as their best heating option.
How do electric fires work?
The way electric fires work is unlike traditional wood or coal burners at it doesn't actually burn any products; instead, the fires work through electronically heated coils. This means that the heat is almost instant and can be turned on at the flick of a switch, and the heat is then spread through the room with a fan. Electric fires still offer the effect of a flame so that you don't have to miss out on any aesthetic features of a real fire giving you the best of both worlds!
Why chose an electric fire over a traditional wood burner?
There are many benefits of electric fires over traditional wood burners including:
They are 100% efficient so you won't lose out on any heat and your costs will be lowered
They don't need cleaning on a regular basis or servicing, so no more sweeping the soot
The installation process is very quick and simple, simply plug in and go and can also be changed or replaced with ease
Heat is provided almost instantly
No chimney is needed for an electric fire to be installed
They are cheaper to run than traditional wood burners
There's a wide variety of styles availalable to suit any home
What styles of electric fires are there?
As mentioned previously, the vast variety of electric fire styles available means that there will be something to suit every home, these are the three main styles that you will have to chose from:
Inset electric fires
The main advantage of an inset electric fire is the clean and concise look, with all the cables hidden behind the frame. These fires sit within the wall cavity meaning that they will become a part of the room with ease.
Wall-mounted electric fires
If you have little space on the floor, or simply would prefer to have the electric fire on the wall, wall-mounted fires are the way forward. Their sleek and modern look means that they fit perfectly into the home. These look great upon a feature wall and the fascias are usually interchangeable so you can update the look of your fire at any time.
Freestanding electric fires
Freestanding electric fires mean that you can make an addition to your home without having to make marks on the walls or buy the components separately. This is an all-in-one solution to an electric fire, these can be placed flush against any wall, plugged in and then you are ready to go! This takes away the hassle of having to have a fireplace installed and is a quick and easy solution for your home!
What types of fuel beds are there?
You'll often be able to choose the type of fuel bed that is within your electric fire, and this will usually be either moulded coals or logs or loose pebbles.
Moulded coals/logs
Coal and log beds are the most classic style, as this replicates the look of a traditional wood burner and can give a wonderfully realistic look. These offer differing warming glows that will add a certain ambiance to your evenings.
Pebble bed
For a more modern take, the pebble bed is a popular option. These are simply natural pebbles that are placed into the fire for a beautiful and purely aesthetic effect.
What heat output would I need to effectively heat my home?
The output needed to heat a room will very much depend on the size of the room; naturally a larger room will need a higher output and a smaller room a lower output. Our helpful fire calculator will offer a recommended heat output for the dimensions of your room and give you the option to shop the range that will be suitable for you. This can be found on the homepage.
Do not hesitate to get in touch with us if you have any other questions on gas or electric fires, as we will be happy to help!