A fireplace's main function is to provide warmth, but it also makes a great feature to entwine into the style of your home. A cosy log fire or a fake fireplace can be a place to display your most treasured belongings, and it can even become a prominent feature to any living room.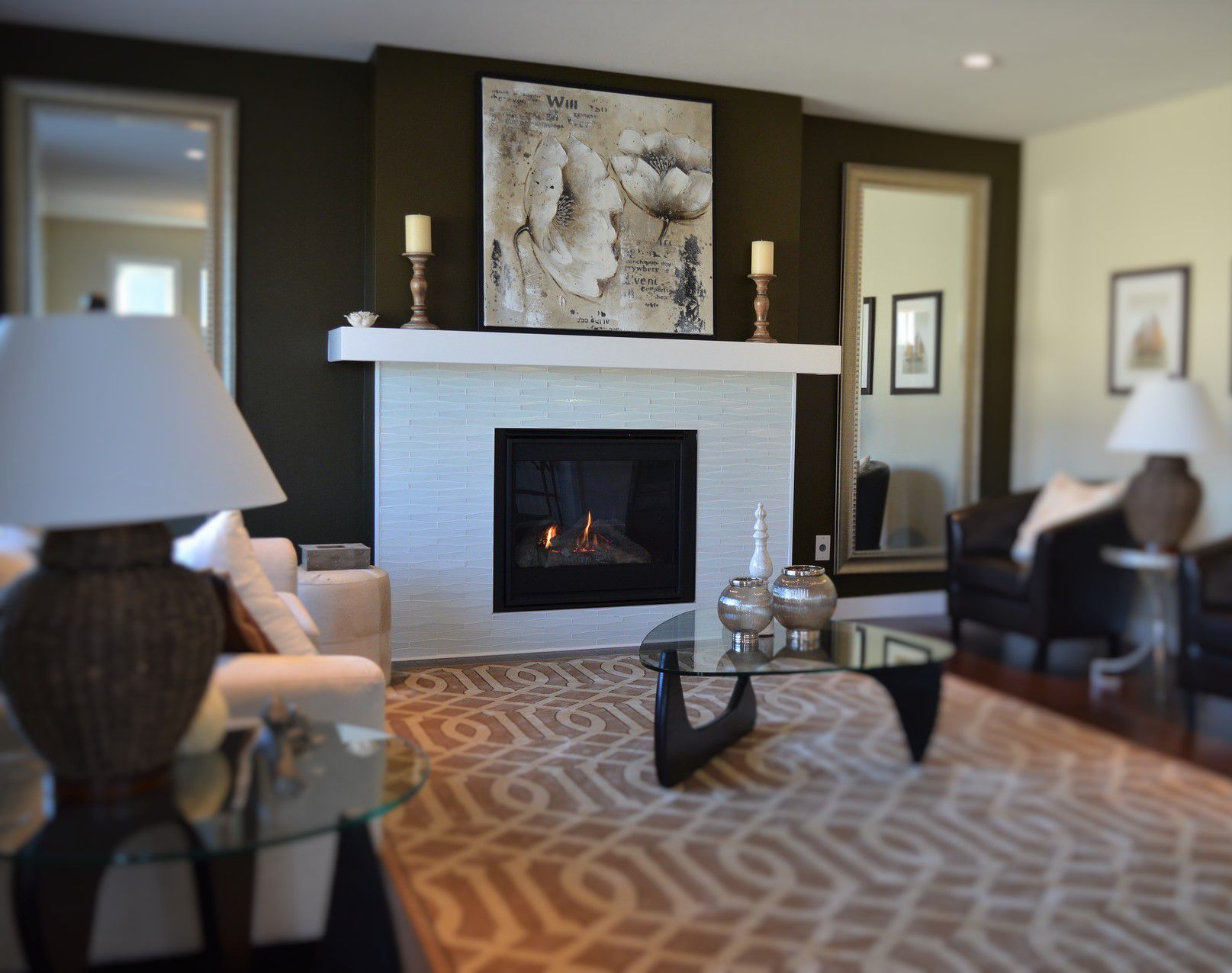 Paint
By painting the surrounding walls of your living room, you can make your fireplace stand out. This works particularly well if you have a chimney breast. By leaving the chimney breast plain, this will make it more of a focal point. You can also do it the other way and only paint or apply wallpaper to the chimney breast. When someone enters the room their eyes will be drawn to this one spot.
Furniture
The majority of living rooms have their sofas facing towards their televisions, which makes sense! If you have a larger living room you could place some of your seating facing towards your fireplace to create a cosy space to relax in.
You could go as far as to mount your television above your fireplace. Make sure you check your TV's recommended temperature, so you don't damage it. Doing this can create a central hub for your home.
Fireplace
When choosing the right type of fireplace for your living room, you may feel overwhelmed with the choices. You should think about what style you want, as this feature can completely transform the feel of the room. There are so many styles to choose from so you are sure to find something to your taste.
Art
There is usually a lot of unused space above your fireplace. This can be the perfect area to hang some of your art. As you enter the room your eyes will be drawn to this area and it will create a statement. You can also add some lights which are pointed towards your art, as this will make it even more eye catching.