Mince pies are hitting the shelves, hats and scarves are out for good, and our fires are being lit. The Christmas period is definitely here. Soon the decorations will be making their way out of the box and onto the tree. Get inspired by our festive decoration guide for your home. 'Tis the season to be stylish!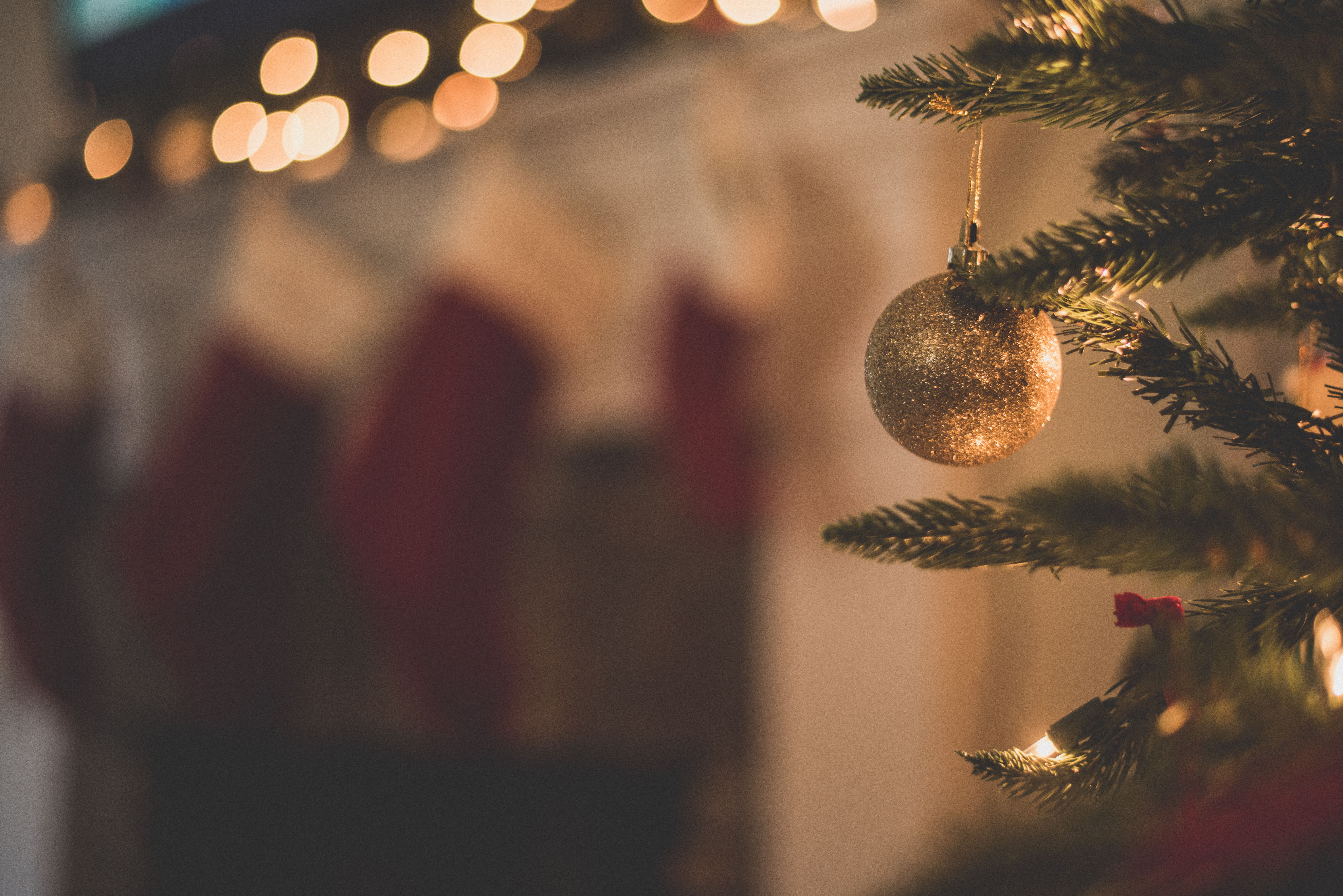 Trees
When we start to plan our Christmas decorations, our minds immediately jump to the tree. Often the main feature point of the room at Christmas, getting the right balance of size, colour and decoration on our fir is key.
Size
The first thing to remember with your tree choice is to ensure it is proportional to your room size, while remaining impactful. It's no good having a seven-foot tree if your room is pressed for space. If you do have a smaller room to decorate, use a small table as a plinth to elevate the tree. This will draw focus to the tree, without it taking over the room. If you opt for a real tree, keep it away from your radiator, gas or electric fires if possible. If it's too close, it may end up drying out a little too much.
Colour
Sticking to simple colour palettes can actually be more impactful than going down the 'vibrant and bright' route. With colour usage, the key is to stick to one theme. Keep it traditional with red and green decorations, or for a wintery feel, use silver, blue and purple tones. Alternatively, you can aim for a more minimalistic look, using simple wooden decorations, mixed with eye-catching white ones. Gold and silver baubles can add an elegant touch to the room. Another way to go is to complement the colour scheme already present in your room, using similar or complementary colours to decorate the tree.
For a vintage take, use plaid patterned ribbons wrapped around your tree, and on the ends of branches. Gift wrap in plaid too - the perfect way to match your presents to your tree - incorporating them into the overall aesthetic. Don't be afraid to mix and match the plaid patterns either, as long as they are in complementary shades.
Decoration
Again, keeping it simple is the best way to go. Pick two or three elements and stick to those. Contrasting baubles can be good, using a complementary pair of colours, but kept the same size. Simple baubles can also look great paired with sparkling droplet or icicle decorations. Size is equally important with the decorations as it is with the tree. Keep the baubles to scale; you don't want tiny baubles on a massive tree, and vice versa.
Before you get started with the smaller decorations, though, get to work with tinsel or a garland. Tinsel helps to add more textures to the tree and fill in any gaps where the branches are looking a little bare. Plus, it looks stunning when it reflects the twinkly Christmas lights!
Wreaths
You can pick up some gorgeous Christmas wreaths in most stores, but part of the fun of Christmas can be from the DIY element. Making your own wreath can be an artistic way to get into the festive spirit. Try gathering together some bare winter branches into a circular shape to act as the core part of your wreath. You can then get creative adding in other seasonal pieces, such as holly or berries. Spray painting pine cones with metallic silvers and golds can also be a great addition to a wreath.
Lights
Lights are one of the most important aspects of Christmas décor. If they weren't so important, there wouldn't be ceremonies in each town dedicated to switching them on every year! Fairy lights are always a top choice, as they are so versatile as a decoration; drape them over furniture, pin them around doorways or wrap them around the tree. Colourful lights can be great to bring a welcoming atmosphere to the exterior of your house, but warm clear lights can be used on the interior to make the room feel cosier. Candles are also a great way to foster a festive feeling, with their warm glow and Christmassy aromas. If you live in a rented property or are worried about real candles being left out, flameless LED candles can be a great replacement.
Centrepiece
Of course, one of the major parts of the Christmas festivities is the food. Create a stunning centrepiece for your table as beautiful as the meal you are eating on the big day. Metallic vases, filled with festive foliage, can enhance the warm atmosphere by reflecting the glow of candles. Fill a large, clear vase with leftover baubles and pine cones for a different take on the seasonal centrepiece.
Are there any decorations we've missed off our list? Let us know how you like to make your house cosy and festive via our social media!