With winter on its way, we'll be spending more and more nights in, with one of the most fun (and cheapest) ways to enjoy a night together as a family being a movie night. Rather than just piling on the sofa and putting on Netflix, however, there are many ways you can make a regular movie night much more fun and special. Here are just a few ways you can treat your family to a movie night with a difference!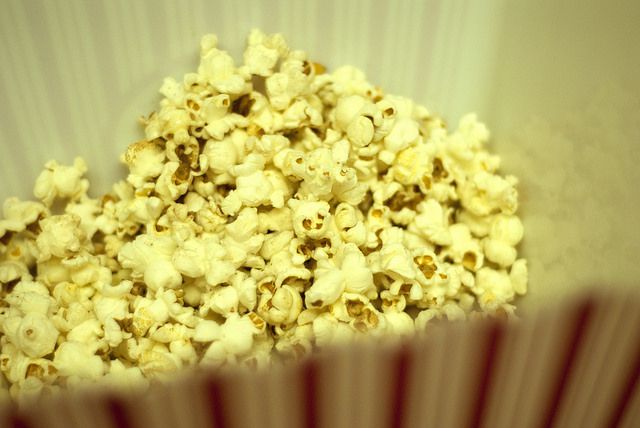 Print admission tickets
Make it feel just like you're going to the cinema by giving your kids tickets to the Family Movie Night. If they're bringing their favourite teddies with them, you could even 'charge' for admission!
Get cosy
Make your movie experience even more comfortable by piling your room high with blankets, sleeping bags and pillows. If you've got a fleecy onesie to wear, that'll also be great for a movie night. And to make things even cosier, why not turn on your wall mounted fire?
Make a game of it
Not only will your kids enjoy the movie night more but they'll also pay more attention to the film. Movie Bingo is a great game to play, where you'll all have to look out for common things and actions you often find in movies.
Stock up on snacks
No movie night is complete without a host of yummy snacks to munch on. This can range from classic popcorn in a bucket to pick-and-mix and chips and dip. For something more substantial, you could even have a go at making your own pizzas before the movie night begins!
Pretend you're at a drive-in
Enjoy the magic of the drive-in cinema without having to face the outdoor elements by creating cars from cardboard boxes for your kids to sit in. They will love the experience!
Image: Dustin O'Donnell, available under Creative Commons