As the nights start to get chillier, you might notice that you are needing an extra bit of heating in your home to keep the temperatures up. Whilst some people may have a gas fire, and others electric, some people choose to heat their home with a real fire.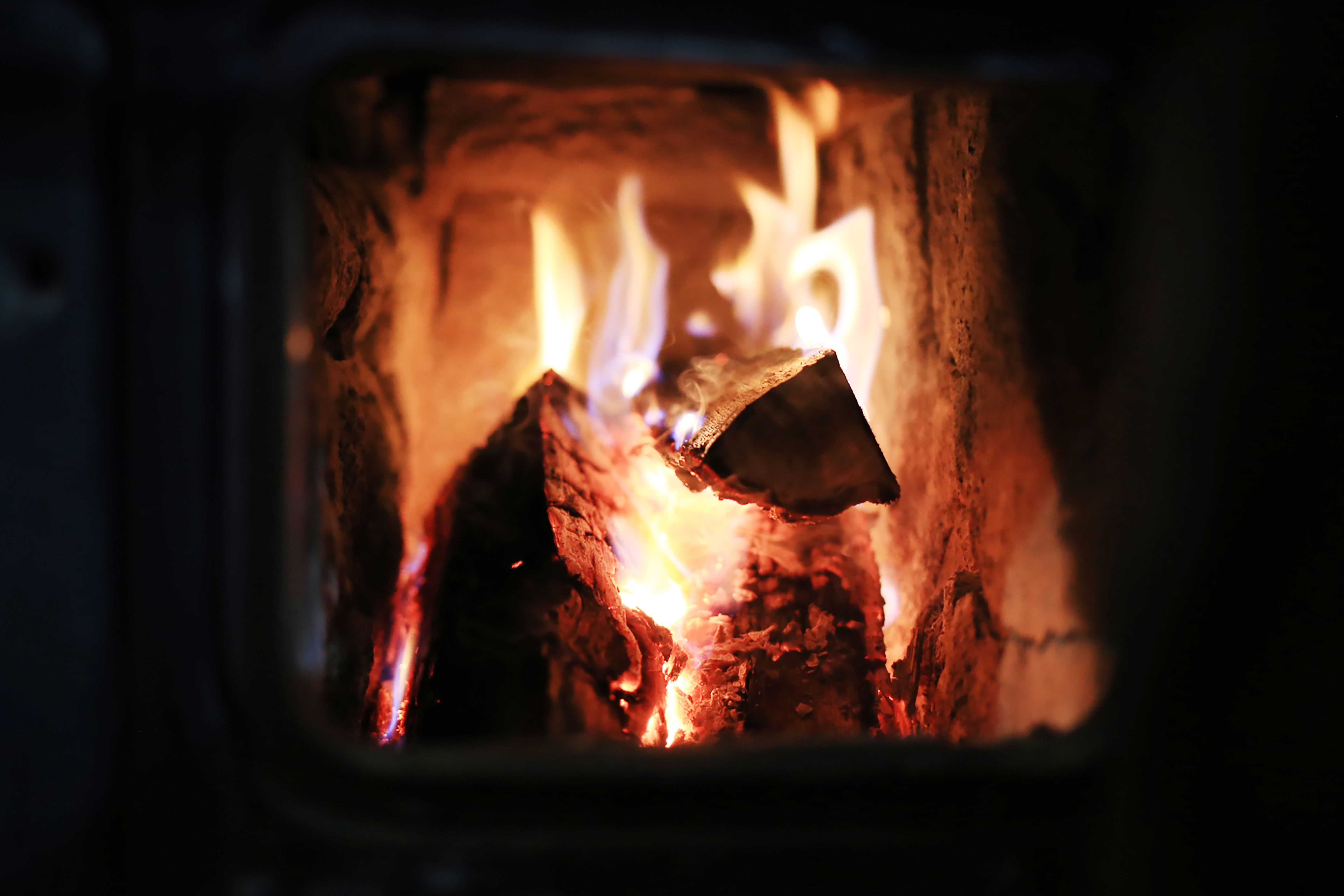 If you are fortunate enough to have an open fireplace where you can burn logs, building a fire to keep your home warmed throughout the night is an easy task if you know how. Below, we're sharing our top tips on how to build the perfect fire for your home.
Check you chimney is free from any blockages
Before preparing your fire, it is worth checking to see if any debris has fallen into your chimney since its last use. If it has, it is best to try to remove anything possible as birds nests, dirt or similar objects can lead to your home being filled with smoke. If you feel as though the blockage is too high, it is best to get a professional out to remove it for you.
Open the dampener
Usually located in the throat of a masonry chimney, just above the firebox, is a seal known as a dampner. When not in use, this should be shut in order to prevent a draft and debris falling down into your fireplace. However, if you are planning on creating a fire, you should open the seal. One of the reasons for this is so that the smoke can escape the room and up the chimney. So, it is best to do this before you begin so you don't forget!
After you have prepped your fireplace, you have to consider which method for building a fire you are going to use. One of our favorites is the "upside-down" method, so that is what we will be teaching you to erect below.
Step one
Collecting your largest logs, lay them along the fireplace grate that sits above the ash pan.
Step two
Next, pick the slightly smaller logs from your pile and lay these on the top. The aim is to create layers of logs that are slightly smaller than that below.
Step three
Using the same technique, continue to layer the logs by size.
Step four
Using kindling, form the final, top layer that sits above the logs.
Step five
Set fire to the kindling, and enjoy your fire.
Here at Superior Fires, we have a range of fireplace suites and accessories to help give your home that little something extra. So whether you're after a new mantle, backpanel or hearth, take a look at all of the options that we have available for you. If you're looking for some extra information about electric or gas fires, we have articles up on our blog that are sure to answer any questions you may have.