As the spring begins to fade, many of us are excited for what the summer months will bring. In the run up to the biggest season of the year, there are many things you can do to get yourself in the summer spirit and prepare your home for the months ahead. Although many like to spend more time outdoors when the weather is warmer, the indoor is still just as important for entertaining, relaxing and enjoying some quiet time, so get ready to bring summer into your home with our latest guide: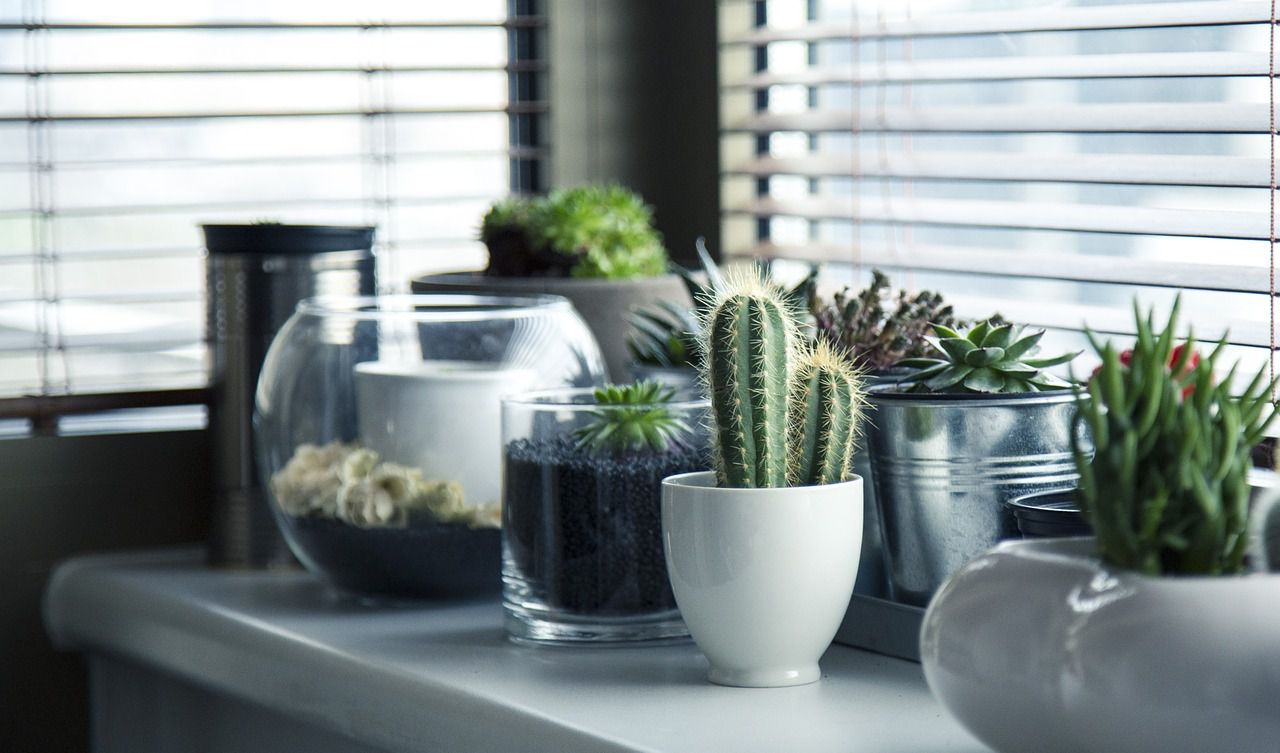 Fresh Flowers
There is no better way to brighten your home than with fresh flowers, these can add colour, vibrancy and freshness to your interiors, which will certainly make a space feel more summery. Opt for fresh cut flowers dotted around in vases, or potted alternatives that can last a little longer. These look great dotted around a mantle or spread across side tables and windowsills!
Indoor Plants
Bringing the outdoors in is one of the biggest trends for 2017, from wooden finishes to tropical plants. There are many ways to bring an essence of nature to your home, and potted plants are a fantastic way to go about this. Plants have been proven to be mood boosting and improve the quality of the air too, so the more the merrier! Tropical green is also Pantone's colour of the year for 2017, so embrace the trend and go all out!
A Crackling Fire
Sticking with the theme of bringing the outdoors in, a scene that many associate with summer is those weekend camping trips sat around a crackling fire. Unfortunately, this isn't for all of us, and staying in is often very much preferred. You can still enjoy the flickering flames of a roaring fire however with the use of one of our electric fires, with a flame only effect, you can enjoy the sight without the heat if you please, which is perfect for an atmospheric summer evening.
Warmer Colours
Switch up the deep, rich, cool colour schemes from the colder months for warmer shades to bring a real sense of summer to your home. This is easily done through soft furnishings and decorations, so you won't have to go all out and paint the entire house for the season! Utilise splashes of bright yellows, oranges and greens for a real fresh feel, paired with neutral colours for the perfect balance.
Entertainment Space
The summer is one of the best times to entertain, be it indoor or outside. So ensure that you have a space that is prepared, be it the garden, kitchen or living room. If you are planning a garden party, you may also need to have a back-up plan for the indoors, as we all know how unpredictable the weather can be! Get rid of any unused clutter, and opt for a minimalistic style with lots of comfortable seating for all!
Open Curtains and Windows
Let the fresh air roam around your home and enjoy a cooling breeze. It takes seconds to open the curtains in the morning and this will let the natural light flood in and fill you with summer feelings. You'd be surprised at how much of a difference just opening the curtains and windows will make to bring the summer in!