You may have seen our recent blog about the best gas fires for 2017 (if not you can find that here), however, those who are in the market for something a little different, here is our top picks for electric fires in 2017! These come in all sizes, budgets and styles, so you are sure to find one that meets your exacting requirements and heats your home to perfection: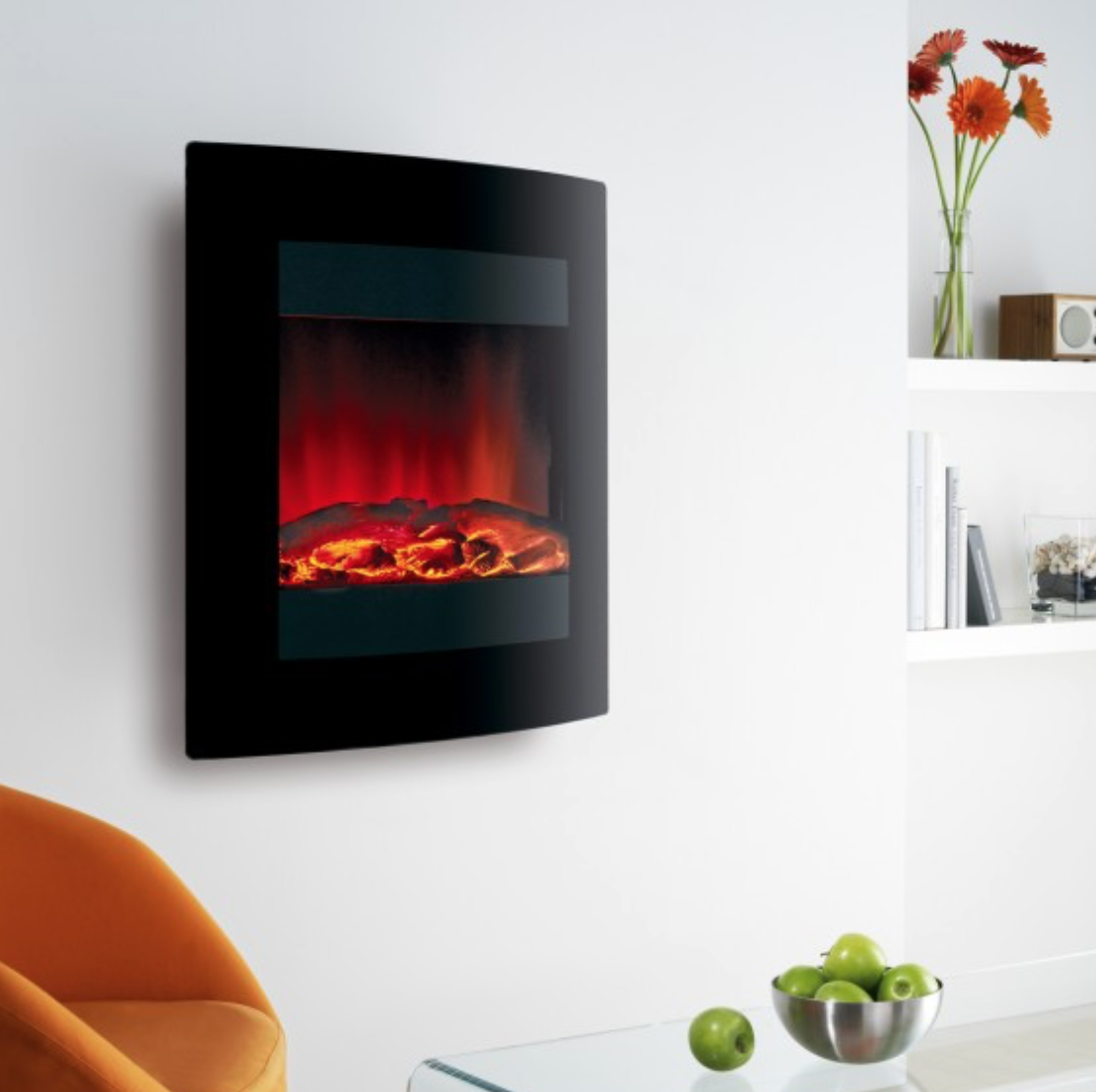 1. Ebony LED Electric Fire From £122 (on sale)
This electric fire is 100% energy efficient and has a heat o9utput of 1.5kW which means it is perfect for small to medium rooms. The LED technology means that you can enjoy the comforting flicker of the flames, even when you don't want the heat. It can be controlled with a remote for ease of access and is bottom vented, so you can wall mount your television above!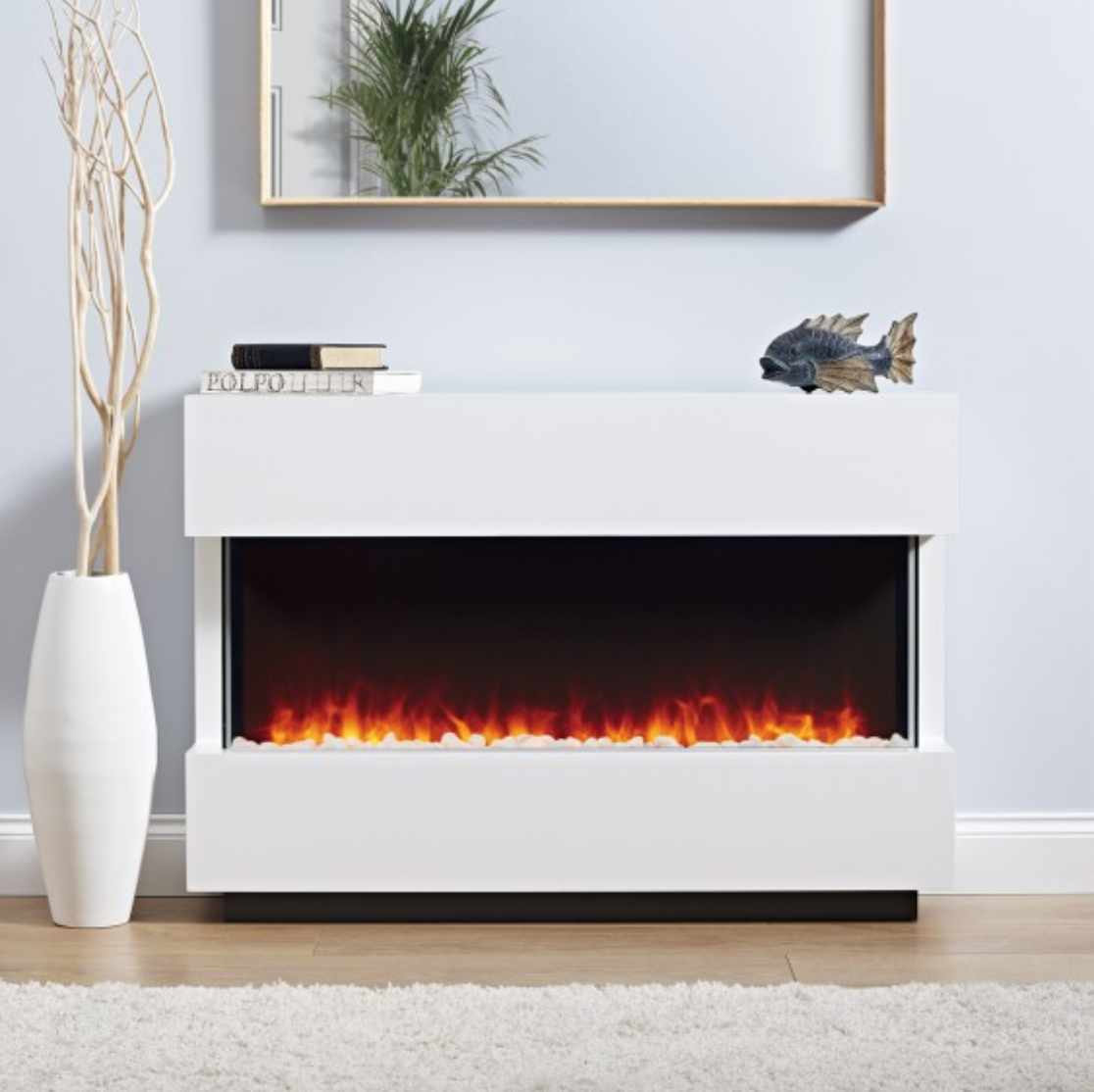 2. Panoramic LED Electric Fire Suite From £252 (on sale)
This ultra modern and sleek panoramic fire is a perfect feature for the focal point of a room. The crisp white finish contrasts against the warming glow for the ultimate effect. With a heat output of 2.0kW and 100% efficiency, this fire comes fully assembled so that you can plug in and go! The options, which are remote controlled, offer four different flame heights for your personal preferences.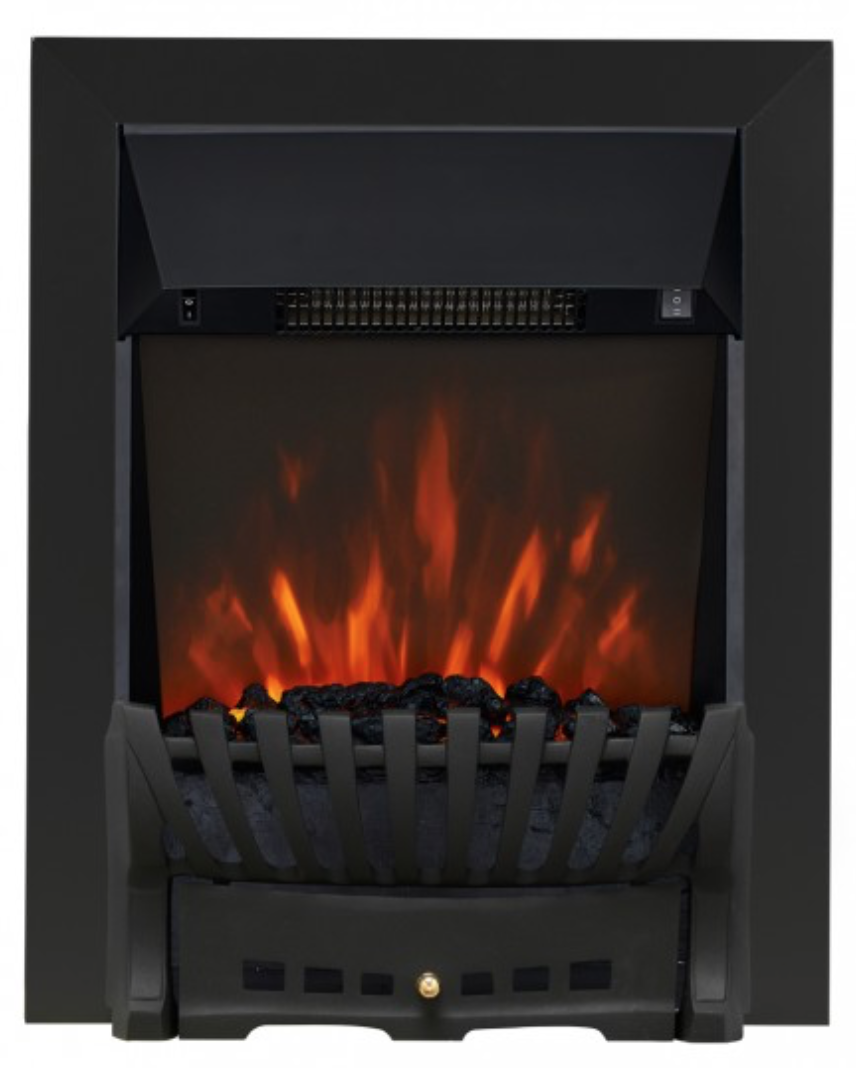 3. Clara Elegance LED Electric Fire From £163
The Clara Elegance is a popular choice with those looking for a fire that is small in size but still delivers on heat. With an output of 2.0kW, variable between heatless options and the full effect, this is a fantastic choice. It is available in all black, all chrome or black and chrome, depending on what would best fit into your home.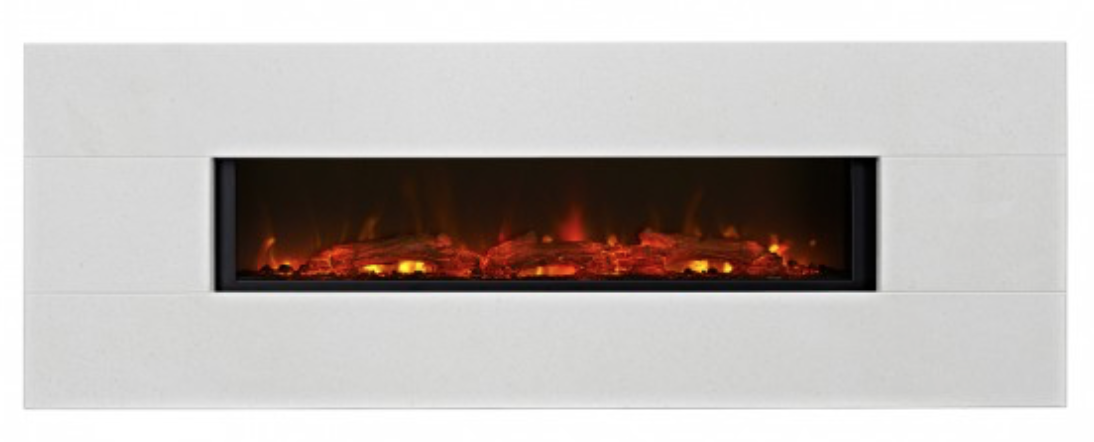 4. Grand Limestone LED Electric Fire From £645
If you're looking to invest in the higher end of electric fires, then the Grand Limestone LED Electric fire is a great option. It has rear ambient lighting providing a perfectly atmospheric glow into the room. It can be either wall-hung or mounted to your convenience and is controlled by a remote for ease of use. You can even take your pick of fuel bed; pebbles, logs or plastic crystals.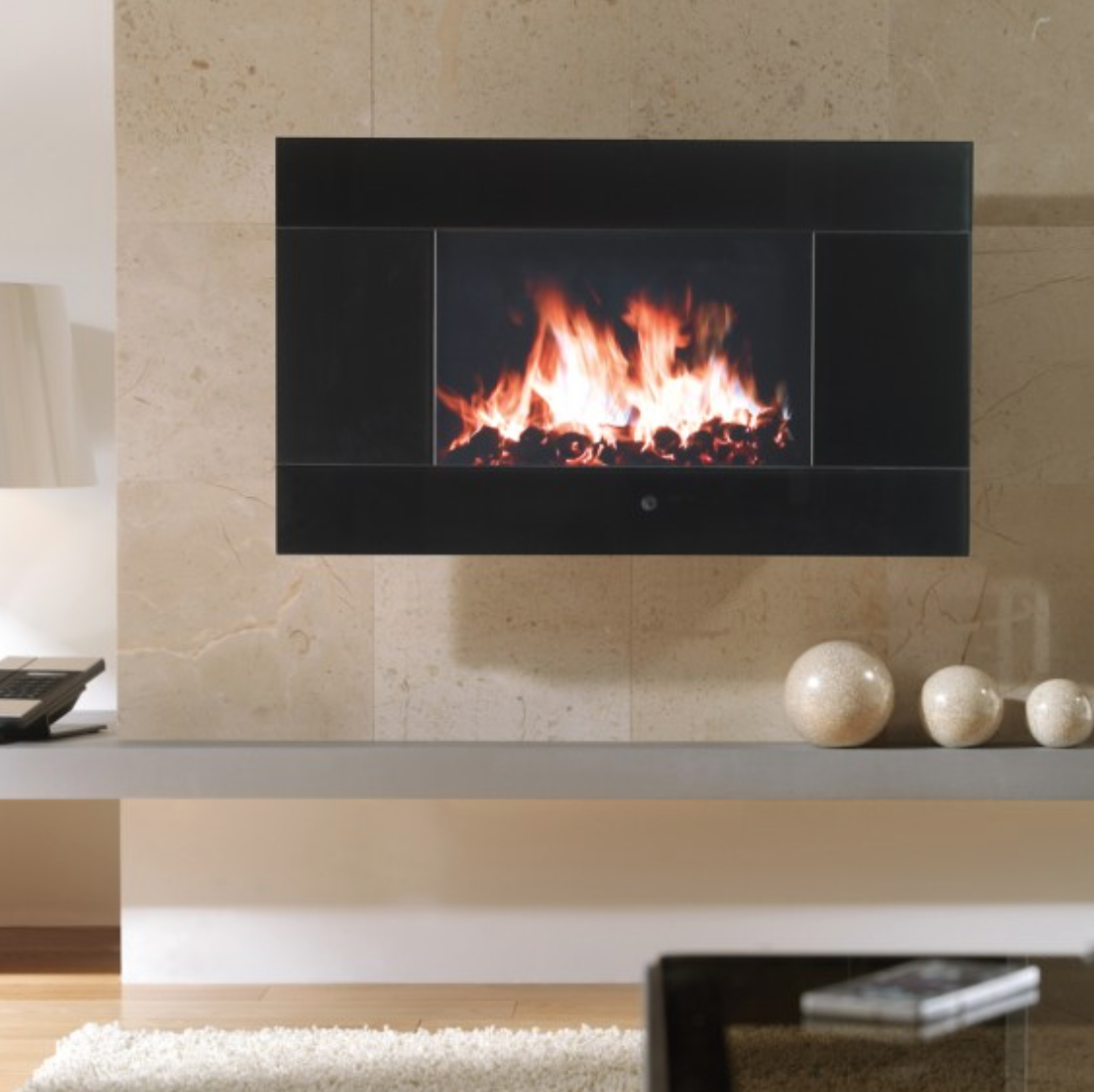 5. Mosconi LCD Electric Fire From £440 (on sale)
The greatest feature of this ultra modern fire is the 9 season video scenes that you can pick to mirror the change of seasons. Some of these beautiful scenes include a log fire, twig fire, country river and a fish tank – which is perfect for the summertime! Electric fires aren't just for winter, as they provide a heart to your home, so invest today in an all-year around fire.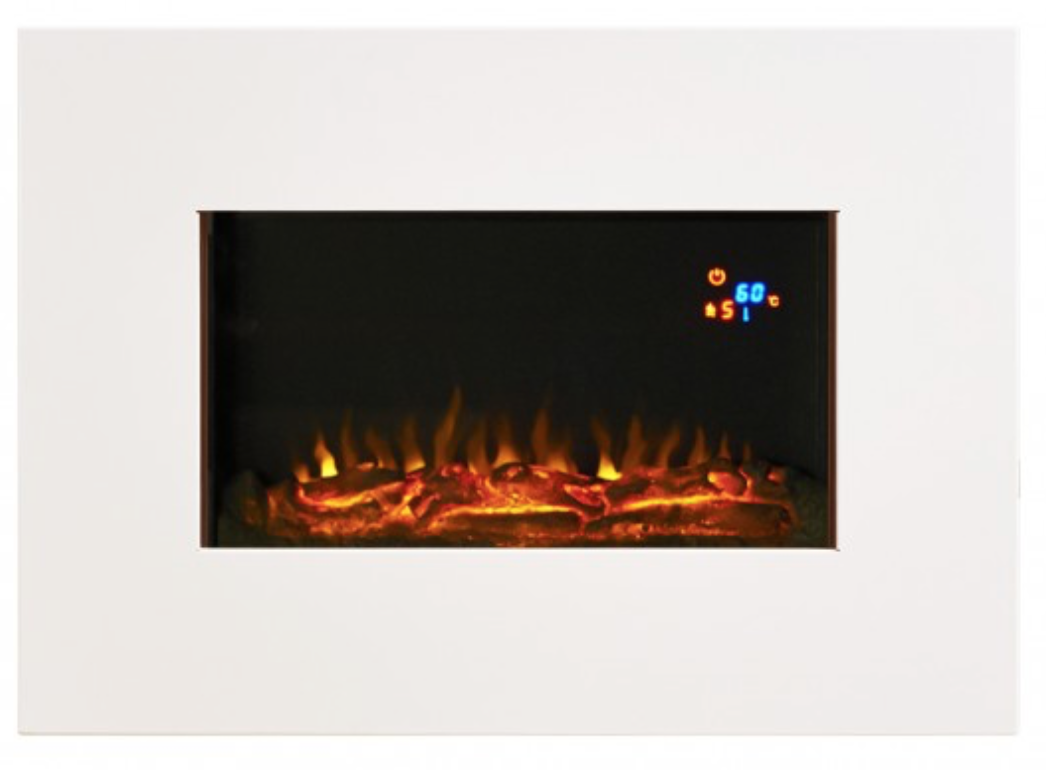 6. Shaftesbury Fab White LED Electric Fire From £294
The white gloss finish of this fire sets it apart from all the rest, offering a sleek and modern finish. It's 100% efficiency and 1.8kW of heat output are just two of the key selling points, whilst the five flame settings, variable output and remote control add to its attractiveness. Make this the feature of your living room and you won't regret it!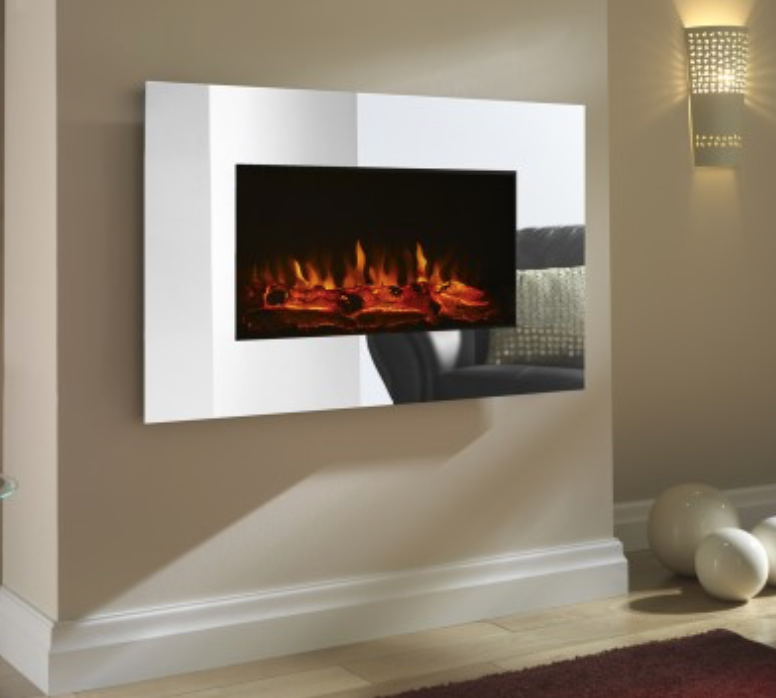 7. Shaftsbury Mirror LED Electric Fire From £204
The mirror effect provides a futuristic feature to any room, and this effect can also make a room seem larger. As a wall-mounted option, this is fantastically versatile with a bottom vented heater means that you can place your TV above the fire, saving space and creating a balanced aesthetic. It has a powerful 1.8kW output, with a flame-only option for those warmer months.