Christmas is almost here, and as the nights draw in darker and colder, there's little we want more than cosying up on the sofa with a steaming mug of hot chocolate and a pick of the best Christmas movies on your screen. We've picked out our top 10 favourite Christmas films to fill you with festive spirit.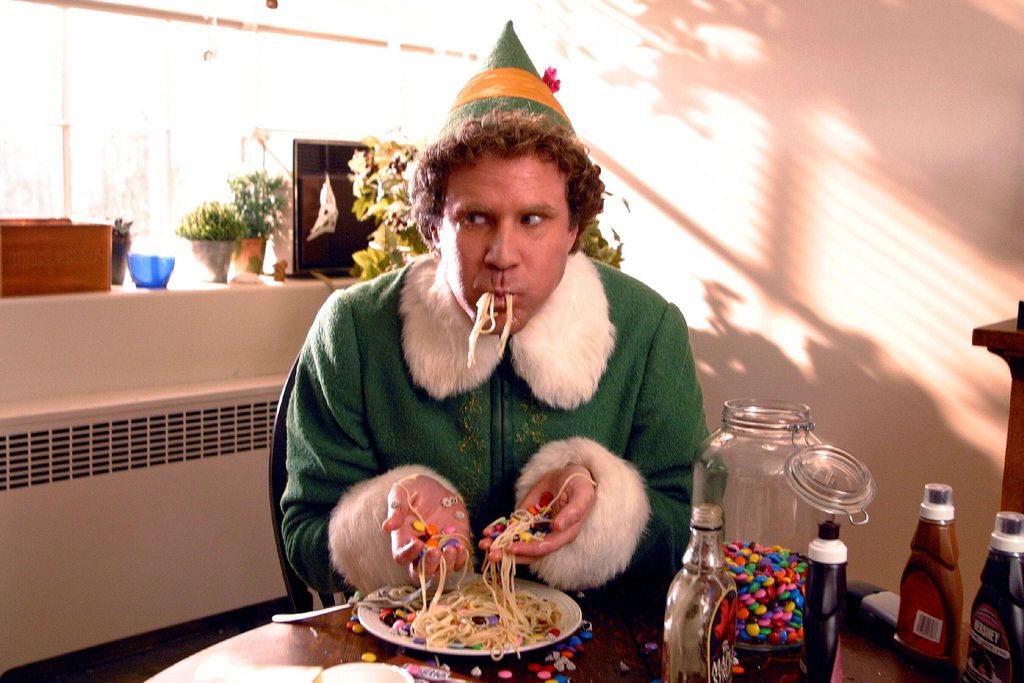 10) Miracle on 34th Street (1994)
A true Christmas classic, Miracle on 34th Street sees an old man fill the department store Santa's shoes after the original was fired for being drunk. He becomes such a hit that sales boom, and children's wishes come true. People start to wonder if he is the real deal; except for a six year old Santa-sceptic…
"We invite you to ask yourself this one simple question: Do you believe in Santa Claus?"
9) The Polar Express (2004)
The Polar Express proves that you don't have to be a child to enjoy a Christmas animated movie. A young boy takes a trip to the North Pole on a magical train, on an adventure of a lifetime. With lessons learnt about bravery, friendship and believing in the Christmas spirit, you will be filled with warm and fuzzy feelings. Plus, Tom Hanks plays six of the characters, so it's bound to be an entertaining watch!
"Seeing is believing, but sometimes the most real things in the world are the things we can't see."
8) The Nightmare Before Christmas (1993)
The debate as to whether or not this is a Christmas movie or Halloween classic will probably wage on forever, but it's making our Christmas list regardless. The curious Pumpkin King, Jack Skellington, ventures from Halloweentown to Christmastown after he grows bored of his spooky routine.
"We pick up an oversized sock, and hang it like this on the wall…"
7) The Holiday (2006)
A transatlantic house-swap over the holiday season sees Cameron Diaz and Kate Winslet switching lives during their Christmas break. Starting-off with more boy problems than Bridget Jones, both fall in love with a local guy. Of course some problems are bound to crop up, but this is a festive rom-com, the adorable happiness of the ending will be infectious!
"I'm a full-time dad. I'm a working parent. I'm a mother and a father. I'm a guy who reads parenting books and cookbooks before I go to sleep. I spend my weekend buying tutus. I'm learning to sew. I'm Mr. Napkin Head!"
6) Jingle All the Way (1996)
One of the cheesiest Christmas movies out there; Arnold Schwarzenegger swaps his macho-man, gun toting roles to play a workaholic father who has forgetten the one present his son wanted. Chasing down the elusive 'Turbo Man' doll, the adrenaline from watching Arnie frantically running around will keep you warm all winter long.
"I want the Turbo Man action figure with the arms and legs that move and the boomerang shooter and his rock'n roller jet pack and the realistic voice activator that says 5 different phrases including, "It's Turbo time!" Accessories sold separately. Batteries not included."
5) The Grinch (2000)
Another alternative festive movie presents itself with The Grinch. The green Grinch lives on the outskirts of a town called Whoville, and, feeling a bit left out, he is planning on spoiling the Who's Christmas celebrations.
"Blast this Christmassy music. It's joyful and triumphant."
4) It's a Wonderful Life (1946)
This classic films stars James Stewart as George Bailey, a man who has given up all his dreams to help others. His contemplation of suicide on Christmas Eve brings the intervention of his guardian angel, who shows him what the world would be like if he had never been born. This film is a timeless classic which sends a positive message to all.
"Strange, isn't it? Each man's life touches so many other lives. When he isn't around he leaves an awful hole, doesn't he?"
3) Love Actually (2003)
With a star-studded ensemble cast, Love Actually follows the lives of eight couples, all in different stages and types of relationship, over the weeks approaching Christmas. Even if the present unwrapping scene makes you weep every time without fail, the film is quintessentially a celebration of love that will fill your heart with warmth.
"You've seen the films, kiddo. It ain't over 'til it's over."
2) Home Alone (1990)
You've seen it countless times, yet you'll always go back for more of this Christmas classic. The 90s feel of this film will automatically fill you with the festive spirit. A hilarious Christmas classic featuring Macaulay Culkin as Kevin, a young boy left to defend his home from two criminals after he is accidentally left home alone over Christmas.
"Why the hell are you dressed as a chicken?"
1) Elf (2003)
When Buddy the Elf learns the terrible truth that he is actually a human, he heads to New York to meet his biological father. Spreading Christmas cheer wherever he goes, this festive film is truly heartwarming, and perfect for all ages.
"We elves try to stick to the four main food groups: candy, candy canes, candy corns and syrup."
If you're still cold after watching these heartwarming films, then take a look at the range of modern gas fires that we have for sale. They will make your festive nights in even more cosy.
Image credit: travis Under Creative Commons