Spring is only a couple of months away and we are sure you can't wait for the days to get lighter and the weather to warm up. Spring is the perfect time to refresh your home's décor and add a light and colour to your interior. Having a seasonal theme on your mantelpiece is the perfect way to ensure that your living room reflects the current season and is renewed on a regular basis. We have got some great ideas for the forthcoming season to bring a little spring into your home.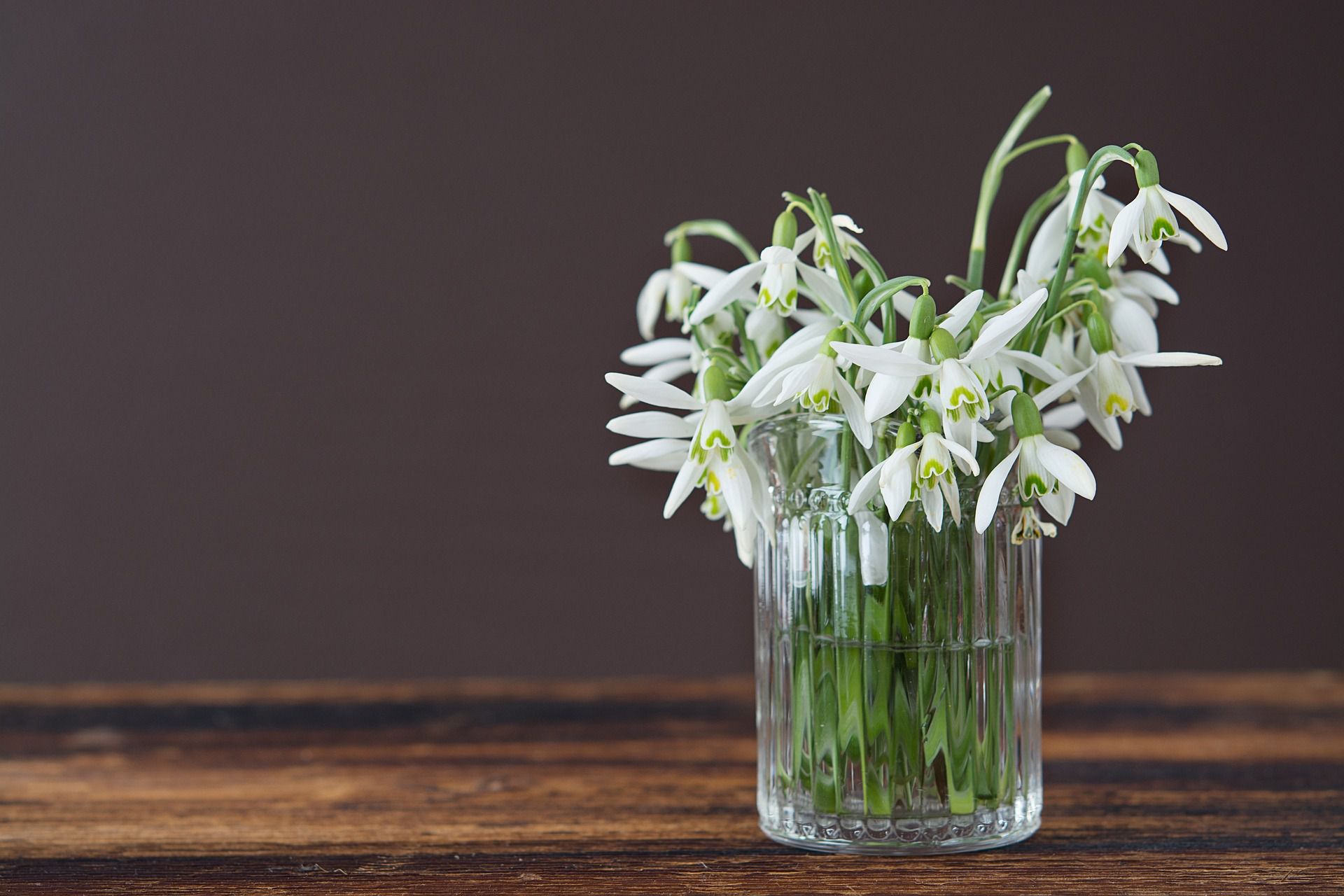 When it comes to creating a beautiful and well-balanced design on your mantel, use the triangle principle. Firstly, place a large piece like a mirror or framed picture on the wall in the centre of the mantel; this will then create the focal point, and provide good grounding for the rest of the display.
Secondly, choose another focal point to go at one side of the mirror or picture, this should have a little less height; we suggest a vase or candlestick/holder. On the other side of the mantel, place an object again with a different height, doing this should make the display have a sense of movement.
Finally, in the centre of your mantel, in front of the mirror or picture, add some smaller picture frames and ornaments; this will add a sense of depth to the display are provide variety in terms of colour. These spring décor designs can really show off your fireplace in all its glory. If you are looking for a new fireplace, take a look at our great range of electric fires we have for sale.
Mantel decorations for spring
Spring brings a sense of freshness and renewal, and this will mean using light and breezy colours, these colours are a good choice for any spring-themed display. When choosing flowers, daffodils are always a good choice, as are hyacinths. Both these flowers are colourful are cheery, and will make a clear statement about the new season.
The look you should try to achieve should be a light and airy feeling. This can be achieved by using spring colours, such as green, pastel pinks and white, as well as using rustic style decorations. Green vine plants can look stunning in delicate white jugs or pots. Take a look at the following things we think would also look fabulous on your mantel:
- Bunting
- Framed chalk board
- Light box
- Spring wreath
- Garland
- Fairy lights
- Mason jars
- Easter inspired ornaments
Throughout your home you should try and bring the outside indoors, this can be done by adding a few houseplants. They will not only bring vibrancy to your home and colour to your interior, but contribute to a healthy home. Many studies have shown that houseplants reduce the number of toxins in the atmosphere and improve overall air quality, which is especially good news for asthma sufferers and those who want to lead a greener, healthier life.
If you are ever stuck for some inspiration, search on Pinterest as there are lots of ideas to help you achieve a fabulous spring mantel.