Now that the spring has sprung, it is time to get on with the ruthless task of de-cluttering and spring-cleaning your home. This is the perfect time of year for a fresh start, whether you are re-decorating your home or simply ensuring that everything is clean and clear for the season ahead, our guide is here to help! With top tips for cleaning everything from the windows to your wall-mounted gas fire, this is the only guide you'll need for your annual spring-clean!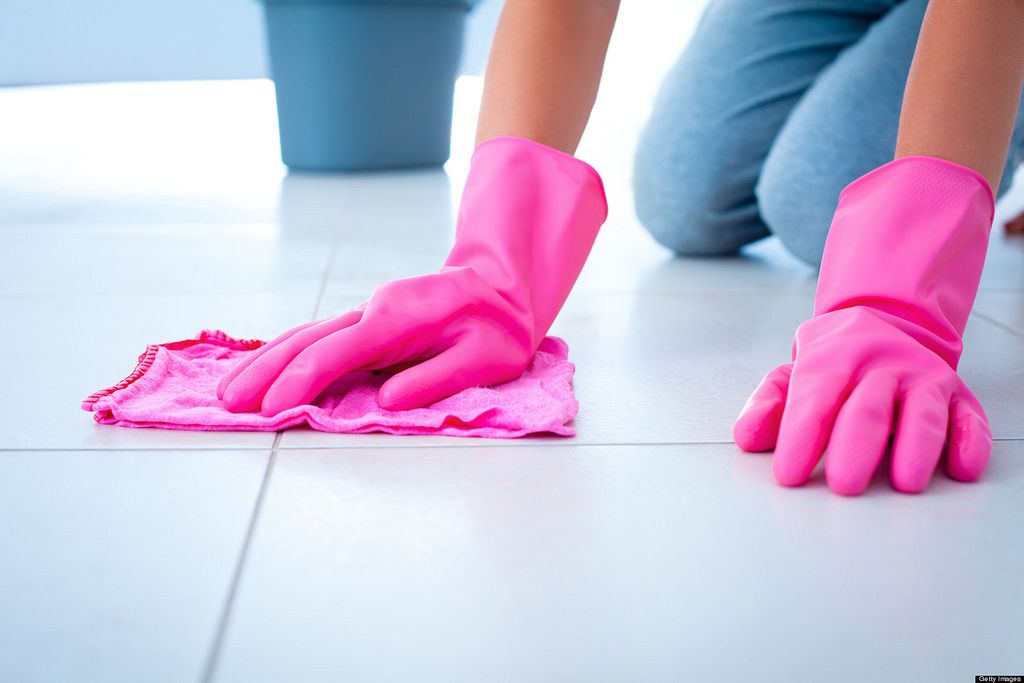 1. De-clutter
To begin, it is best to de-clutter. Get rid of all the items that haven't been used in 6-months or more and remember to be ruthless. Minimalism is a big trend for 2017, and it is one that can really help to keep your home cleaner and tidier in the long run! Take this task room by room and split all the items into three sections: keep, chuck and charity. Donate all of the items that are unused but in good condition to charity and make sure you recycle what you can!
2. Dusting
Getting the dusting over and done with early on will help to ensure that you make each room as clean as possible. Work from the top of the room (ceilings), down, then move onto dusting the surfaces and pieces of furniture. You may want to cover your dusting tracks with some quality furniture polish or all-purpose surface spray just to ensure that every nook and cranny has been cleaned. Take your time with the dusting and look for surfaces that you may not have noticed hoard dust over the year.
3. Cleaning
There are a few places within the home that often get neglected in a cleaning session, just of few of these include: the windows, skirting boards and mirrors. Depending on when they were last cleaned these could be a quick task, or one that requires a little elbow grease. By cleaning these items, you will brighten your home and keep it feeling fresher for longer. These are usually tasks that don't need to be done too frequently, however, the more often they are cleaned, the easier it will be!
4. Fixtures and fittings
From kitchen fittings to inset gas fires, there are likely many items in your home that may need some specialist care. Gas fires require little to no maintenance, however, you may need to give the glass panel a clean every now and then if it starts to look a little hazy. The oven is another testing task that may need specialist care, and although a little time consuming, it will certainly be worth it in the long run. This usually needs time to soak so you can continue your cleaning mission in another room while you wait.
5. Curtains and upholstery
Curtains can retain a surprising amount of dust, and should be washed every now and them to give them a fresher feel. You may be able to pop them in your washing machine and leave them to dry naturally, or they may require a trip to the dry cleaners depending on the material. Don't neglect the other upholstered surfaces either, use a fabric cleaner or something similar to go over all your upholstered items that cannot go in the washing machine.
6. Mattresses, cushions and duvets
Your mattress should be flipped regularly to ensure that is as comfortable as possible, if this isn't something you normally do; it should definitely be included in your spring-cleaning regime. This may benefit from the use of a fabric clean too! Cushions and duvets, in particular, can also benefit from being cleaned throughout the year. You may find that you have to head over to a laundrette to find a washing machine that will fit a duvet, and many offer a specialist service to ensure that your cushions and duvets come back to you feeling new again!
7. Carpets
The carpets are ultimately the last job you want to do in your spring-cleaning routine. By doing this at the end of your cleaning process ensures that any dust or dirt that may fall to the floor is caught and your home is clean and clear. A thorough hoover may do the job, however, you might like to take it one step further and buy/hire a carpet cleaner to really pull up all the dirt and have the carpets looking as good as new!
8. Exterior
The outside of windows and doors can get very dirty over the year, particularly if you live on or near a main road. As a result of this, it is often a good idea to give the exterior a clean as well as the interior. It is best to hire a window cleaner to do the hard work for you, particularly if some of your windows are at a height. This means that you home will look bright and fresh both inside and out!
9. Garden
Many people find gardening to be a therapeutic process, so you might even enjoy this part! Get your garden ready for all those spring and summer garden parties, barbeques and evening drinks by having a tidy up and clean. You may even want to plant some flowers or fruits to really help your garden come to life!
These tips should help you to make your home a serene and relaxing environment for the season ahead. Get the whole family helping out and make a day of it, we promise, it will all be worth it once it is finished! End the day by treating the family to something special for all their hard work before you sink in to the sofa knowing that the spring-clean is over for another year! Kick back and enjoy your new, fresh home!