With 2016 drawing to a close, choosing the right fireplace, that have become extremely popular over the last couple of years, has now become an essential part of any home. Whether you are re-vamping your home or are just looking for a new modern fireplace, there is something for you. With home décor trends turning to more traditional features, fireplaces have become the focal point of the front room. Take a look at our top fireplace picks for 2016/2017.
Grosvenor range of gas fires:
In our previous blogs, we have discussed the benefits of having a gas fire. However, our most popular gas fireplace range is 'The Grosvenor'. The reason this range is so popular is because it ticks all the boxes. The main advantage for choosing this fire other conventional open fronted gas fires is that these are highly efficient, but don't compromise on design. You can choose from a traditional or modern style and you will always find something suitable to fit your personal taste. These fires are gas fronted and can also be installed into multiple chimney types. Be sure to check out our amazing range here.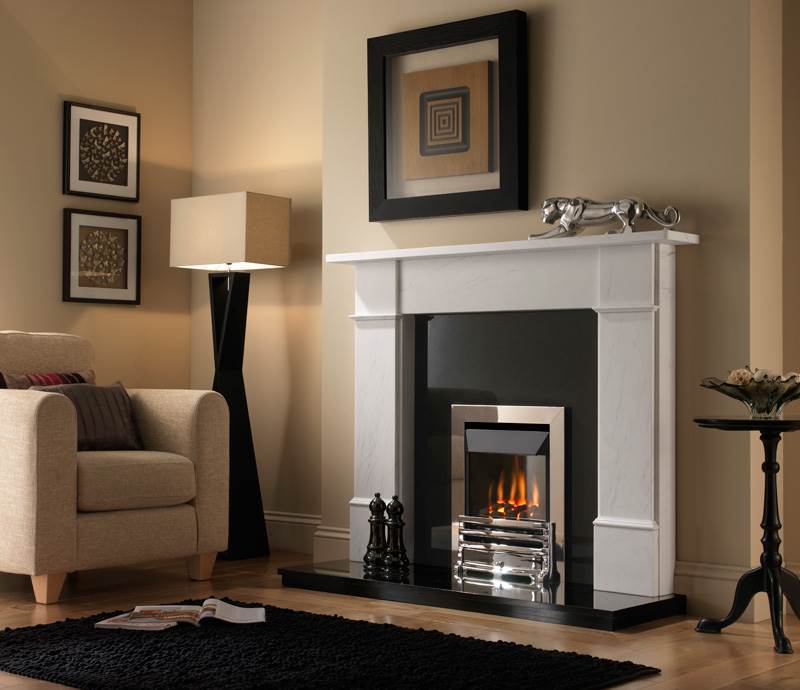 Santini Range of Electric fires:
If you prefer to have an electric fire, our Santini range has proved to be a popular choice. You can take a look at our whole Santini range here. However, our top pick is the Santini Soho Lcd Electric Fire. This exquisite fireplace is a fabulous addition to any home. Its top specification is that it has 9 different scenes to choose from. You will have the option to choose from a log fire, a twig fire, a coal fire, a medium gas fire, a high gas fire, a blue gas fire, an abstract scene, a nature scene and an aquarium scene. As well as having some amazing additions, this fire is also 100% efficient and boasts a powerful 20 kw heat output. For when the weather starts to warm up, there is also a flame-only effect, so you can keep the ambience all year long. To find out more, just click here.