Considering investing in an electric fire? These 6 facts will help you to be sure that you're making the right move, bringing a stylish, versatile and eco-friendly addition to your home…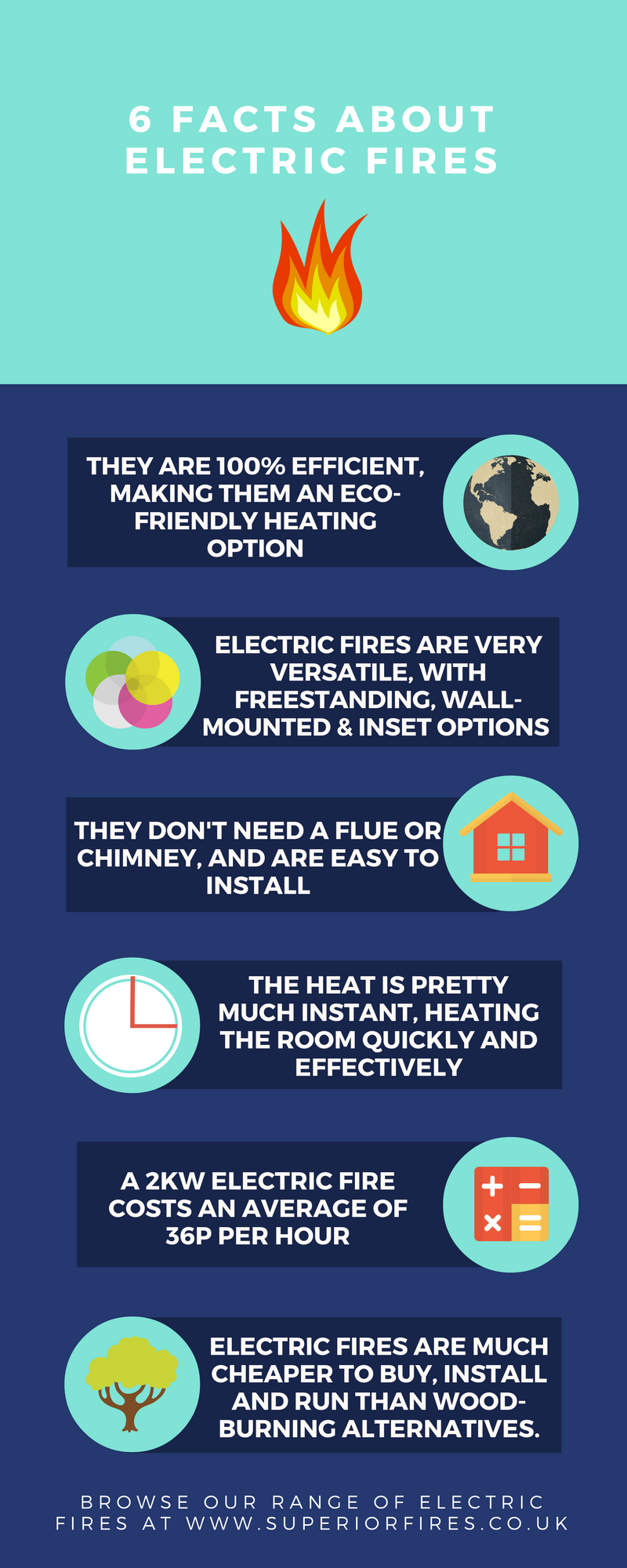 If you're unsure of what type of fire would best suit your room, our fire calculator can help you to determine the output and needs to ensure you make the right investment. Taking into account the size and depth of the room, as well as your needs to ensure that you find the perfect fire for you.
As the infographic above shows, electric fires are a cost effective, efficient and beautiful way to warm up your home. Whether you're looking for a modern inset look or a freestanding alternative, we have it all.There are many other style choices you can pick out to fit into any of your rooms aesthetics, from the style of the flame to the coals, pebbles or logs that burn.
Now is the perfect time to invest in a fire too, as the winter is in full swing, as is our sale where you can catch deals of over 50% off.
If you need more information on any of our electric fires do not hesitate to get in contact with us.
Please include attribution to Superior Fires with this graphic.